How To: Fix GPS For CyanogenMod 6 on Google Nexus One
Nexus One owners, with rooted handsets sporting CyanogenMod 6 custom ROM, are consistently facing nasty GPS issues such as non-locking etc. Although there have been some fixes released here and there, but none of them seemed to work. Finally there is a working fix from Kursed, member at CM forums, that helps eradicating these GPS issues on Nexus One.
Here is a step by step guide on deploying CM 6 GPS issue fix on your Nexus One.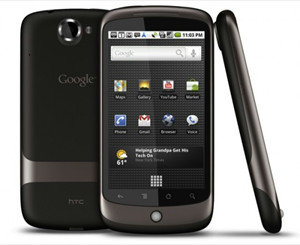 The first step is to download GPS Status which is a free app available in the Market.
After the installation is complete, power off your device and take out SIM card.
Now turn your Nexus One's power back on.
Once you are at home screen, turn Wi-Fi and GPS on through setting or from on/off toggle widget.
Now launch GPS Status and naviage to settings menu.
Once in the settings, tap on GPS and Sensors option followed by tapping on Manage A-GPS state.
Now tap on reset and press back button to go in previous menus.
After this tap Manage A-GPS state again and tap "download" once in Manage A-GPS menu.
Now place your Nexus One on a plane surface in order to enable the phone to get a lock.
After you are through this procedure, follow this 3-step guide to secure quick GPS fix.
Check the APN settings, make sure that your default APN has the following entry in its APN Type: "default,supl" – without the inverted commas
Put your SIM back in, and turn the device on
Open either Google Maps, or the application GPS Status