Install Flash 10.1 On Samsung Galaxy S On Android 2.1 Eclair
While Adobe has officially announced that Android 2.2 Froyo will have Adobe Flash available, bringing flash support to all the devices that will get the Froyo update like the Samsung Galaxy S, the Flash Player shipped with Froyo will not work on devices running Android 2.1 Eclair. Though thanks to the Android hacking community out there, you no longer have to wait for the Froyo update to hit your device, to be able to use Flash on it. We have found a version of Flash player that has been hacked to work on Eclair, and it works perfectly fine on the Galaxy S series devices. In what follows, we will show you how you can download and install Flash Player on your Android 2.1 Eclair device, such as the Galaxy S series phones.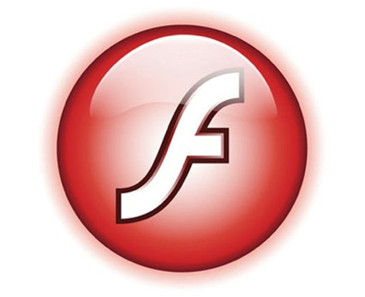 This guide is applicable on Rooted as well as Unrooted handsets. It not only works on the international Galaxy S I9000, but should also work on all its variants such as Vibrant, Fascinate, Captivate, EPIC 4G etc. While it hasn't been tested on all other phones, it may work on many more running Android 2.1 Eclair and having a similar screen resolution. Note that the performance of this Flash Player might not be as crisp on Eclair as on Froyo due to JIT compiler limitations. Nevertheless, it still works pretty decently and is quite usable for browsing Flash websites.
Enough details – let's get Flash Player up and running on your Eclair device. Simply follow these step-by-step instructions, and you will be good to go!
First of all, download the zip file from here, extract APK file and save it on your desktop.
Once this is done, connect your phone to your computer via USB and mount its SD Card in USB mode.
Copy the extracted APK file of Flash Player to your phone's SD card.
On your phone, go to Settings > Applications, and enable 'Unknown Sources' for app installation. This will allow you to sideload apps using APK files.
Now launch any file manager of your choice on your phone. Our favorite is Astro File Manager and you can install it for free by searching for it on Android Market.
In your file manager, browse to the location where you copied the APK file.
Tap on the APK file to begin installation, and confirm any prompts that you get.
Once the installation is complete, reboot your phone.
To make sure Flash is working fine, launch your web browser and visit any website containing Flash. It should show the Flash content.
Please note that this guide might not work for every Galaxy S handset as there are some firmware limitations that do not allow Flash 10.1 installation over Android 2.1. As mentioned earlier, it may or may not work on other Eclair phones, but trying is your best bet and since it is merely an app installation, there is no risk involved. Enjoy!