How To Fix iPhone 4S Siri's "I'm Not Able To Connect Right Now" Error
Apple's adorable talking personal assistant for the iPhone 4S, Siri, has been making the headlines for a few days. It's all that every geek and Apple fan has been talking about since its release, and rightly so. Never have voice commands been so detailed and fun to use, not to mention personal. What no one expected, however, was how Siri started suffering problems even before people had gotten past their initial awe at seeing it. Many users of iPhone 4S have been complaining that despite a working data connection, Siri is having trouble connecting to the internet. This, of course, means that Siri can't work at all, as network access is necessary for its execution. Thankfully, there is a very simple and easy-to-apply fix for this issue. Read on to find out.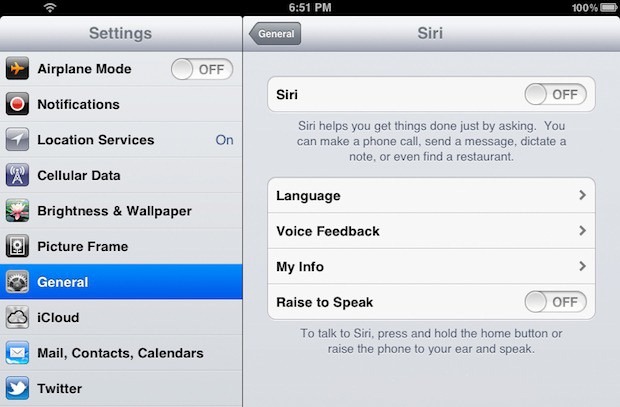 As discussed above, Siri works by contacting the servers that run it. Hence, without being able to communicate with them, it will just be like using voice commands. Our fix lies just within this information. To get your secretary up and running again, here is what you need to do.
You have to start setting up Siri from the scratch, which isn't as hard as it sounds. Just go to your device's Settings app and in the General tab, toggle off Siri.
Take a break for a minute, literally. Don't perform any actions during this time, and once elapsed, proceed to the next step.
Go to the Reset tab, again in the General settings menu. From here, reset your network settings. Wait for the phone to restart.
Once your phone is back on, go back to Settings and turn Siri on.
Wait a while just in case, fire up Siri, and it should be its usual, talkative self again. If the problem persists, make sure that your data connection is in working order.
Update: You can try manually rebooting the device before performing step 3. Looks like some of Apple's servers are experiencing problems, causing Siri to break down for a number of users (but not all). There is also the option of repeating the above steps multiple times in the hope that Siri's connection will be refreshed in the process. If that still does not work, we can only hope that Apple will take note of this issue soon enough.
Did this fix work for you? Drop us a comment either way.