How To Fix Stuck Live Tiles On Your Windows Phone 7 Device
One of the features that set apart Windows Phone 7 from other mobile platforms is the availability of Live Tiles. Their ability to update automatically with the passage of time, and easy, one-touch access makes them perfect for use in apps that are used frequently. But currently you are allowed to have only 15 active live tiles on your home screen. And at times even staying in this limit isn't safe enough and some of your live tiles get stuck. By that we mean that the tile remains, just the "live" part of it becomes non-functional. This can be quite an annoyance for some users, and here's what you have to do to fix it.
Disclaimer: Please follow this guide at your own risk. AddictiveTips will not be liable if your device gets damaged or bricked during the process.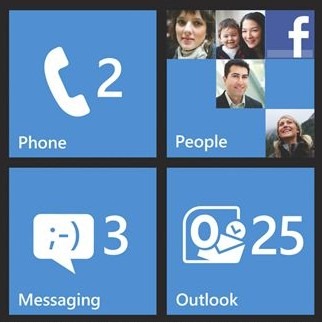 To counter this issue you can perform a hard reset on your device, but some might argue that it's not worth putting your device through a hard reset for the sake of a few live tiles.  If you want to try something rather simple before messing with the registries of your device, here is a little tip that usually works on my WP7. Unpin the app from the Start screen, and then launch it from the app list of your device. Now, disable the live tile functionality from the app's settings, and then re-enable after a few moments. Now exit the app, and pin it to the Start screen once again. Finally, just launch the app again, but this time from the Start screen rather than the app list. Keep the app opened for a while, and then exit. This should fix most live tiles. If doesn't, here's the alternative.
Requirements:
A developer unlocked device. If you don't have one you can read our article on the topic.
A registry editor for WP7 devices.
Make sure the live tile feature of the stuck app is disabled.
Instructions:
Open your registry editor. Any editor that is compatible with Mango should do nicely here.
Navigate to the following path
HKLM\Software\Microsoft\PushClient\Endpoints
Delete the folder you have reached along with all its sub-entries.
Now input the path
HKLM\Software\Microsoft\PushClient\ManagedEndpoints
This will take you to a new registry value. Delete everything present here.
Restart your phone.
Re-enable the live tile functionality of the problematic app.
Now you are sure to have a live tile that is working just like it should, i.e. like a "LIVE" tile!