How To Flash A ROM In Samsung Omnia 7 [Guide]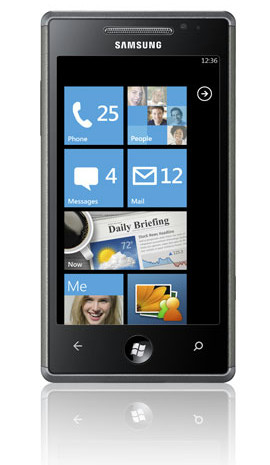 If you have converted to Windows Phone 7 from Android then you must be pretty used to changing ROMs in your phone and enjoying the customization and enhanced usability they provide. However unlike Android (which is an open source operating system), WP7 provides a lot less freedom. You will be hard pressed to flash a ROM in a WP7 device or to access the hardware of your phone. But as it is commonly said, nothing is impossible, and so developers have started to come up with ways to break in to WP7 phones. Now it is possible to flash a ROM of your choice even if you own a WP7 phone like Samsung Omnia 7.
First of all you might be wondering which (if any) ROMs are available for Omnia 7. As a matter of fact there is a multitude of such ROMs and you can know all about them here. Choose any of these ROMs and then proceed with the instructions.
Disclaimer: Please follow this guide at your own risk. AddictiveTips will not be liable if your device gets damaged or bricked during the process.
Requirements:
Download the ROM which you want to flash. The link for finding ROMs for Omnia 7 is provided above.
Back up all your important data via Zune or any other method. This would have to be done manually as there is currently no recovery-like app present for WP7.
Perform a hard reset on the phone by switching it off and then turning it back on using the Power button with volume down and camera.
Make sure that you can access download mode in your phone. To check that repeat step 3, but when the phones comes on, release the power button while still holding the other 2.
Download the mobile's drivers from this link.
Finally go to this link and download the flashing application.
Instructions:
Make sure that your phone is not connected to the PC.
On your PC, unzip whichever ROM you downloaded earlier.
Install the Samsung drivers.
Start the phone in Download mode as told in the requirements section, and connect to your PC via USB cable.
Run the flashing application previously downloaded.
Drag all the extracted ROM files and drop them in to the application.
On the top of the application interface find the start button and press it.
It will take a long time for the process to complete (as long as 20 minutes). Just let it be without changing the status of either device.
The phone will automatically restart and you will have a new ROM on your Samsung Omnia 7!
You can try this method even if you have bricked your device, and it might just get it working again.