How To: Make Your EVO 4G Battery Last Longer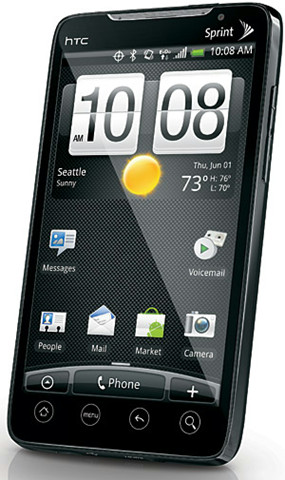 Today seems to be "save the battery day" here at AddictiveTips, as I have already posted a comprehensive guide to save your Android phone's battery. There is another tip on the roll and its regarding HTC EVO 4G. It seems as if EVO 4G will be dumped by many keen users just because of this issue but still where there is will, there is a way!
I came across this wonderful post by Jesse, an Androidcentral forum member, and according to her if you follow the steps listed below; you might be able to save the day with your EVO 4G.
The first step is to power off your EVO 4G while it is plugged into charging.
If you have to use the Alarm, then turn you EVO 4G in airplane mode and use any available task killer to kill all tasks running in the background while charging.
Once you are ready to take your EVO with you to work/school, unplug the charger from your device for 20 minutes max and then plug it back in for 10 minutes or so.
Make sure that your phone is turned on and wait for it to reach 100 % again. Now, it is highly probable that you won't be losing your battery throughout the day.
We are still not sure if this will really work for some of you, but do let us know the results you obtain after implementing this method.