How To: Install Android 2.2 Froyo On HTC HD2 Easily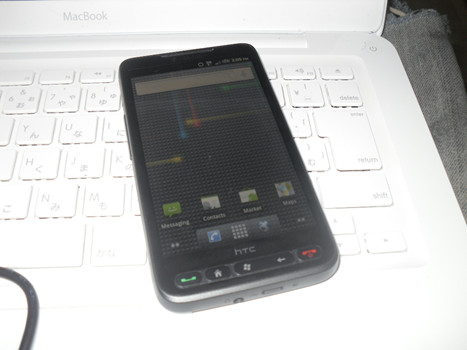 Earlier we posted a guide on installing Android 2.2 Froyo on your HTC HD2. No doubt that the guide was targeted toward fellow geeks and enthusiasts who had some command line experience when it came to rooting and modding their cell phone software. Fortunately now there is a relatively easy method available that allows you to install Android on your HTC HD without going into the trouble of virtual machines, Linux etc.
Here is the step by step guide on installing Android 2.2 Froyo on your HTC HD 2 easily:
The first step is to download this File, unzip and save the contents on your desktop [Or wherever your prefer].
Now connect your HTC HD2 with the computer and copy paste the dowloaded file to the root of SD card.
Once this is done, disconnect your phone and launch Windows Mobile File Manager.
Now in the File Manager, navigate to Android Folder and tap of "CLRCAD" followed by "Haret".
Now wait for the procedure to finish. so not do anything silly at this time because the first boot will take some time so hang on in there.
There you go! Your HTC HD2 will reboot into Android. You can now make calls, email, connect to Wi-Fi or Edge and do everything else that you do with a phone.
You can navigate to this link if you are facing any difficulty in installing Android 2.2 Froyo on your HTC HD 2.
Disclaimer: Please attempt this guide at your own risk. AddictiveTips won't be responsible in case your device bricks or any other damage occurs due to this method.