How To Install Custom Boot Animations On Advent Vega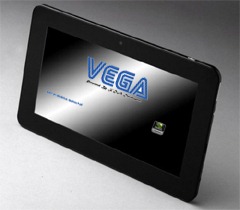 The road to customization on Android devices does not just start with installing a new or custom version of the operating system; it starts a lot earlier with features like boot animations, launchers and themes widely available for many devices including the Advent Vega tablet. If you want to customize the way your tablet starts, we have two custom boot animations for you. Want to try them out? Read on.
These slick boot animations have been developed by XDA Developer user original_ganjaman and we are more than happy to share them with you here. The concept of the first boot animation is pretty creative; it shows a typical BIOS Boot up of a windows based PC. If you have seen the booting process of an old Windows PC, you would know what we're talking about. Below is a screenshot:
The second one is a custom made boot animation by the developer himself for the Vega, showing off the Vega logo along with the nVidia Tegra chipset as shown below: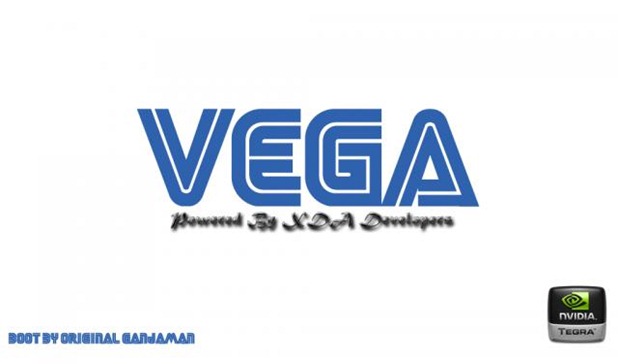 Can't wait to install one of these bootanimations to your tablet? Here is the guide.
Disclaimer: Please follow this guide at your own risk. AddictiveTips will not be liable if your device gets damaged or bricked during the process.
Requirements:
Procedure:
Download the boot animation of your choice to your PC.
Rename the file to 'bootanimation.zip' (important).
Move the renamed zip file to your SD card.
Use any of the above mentioned file browsers to browse to your tablet's /data/local folder with read+write (r/w) access.
In case you want to backup your existing boot animation, copy the existing bootanimation.zip file in that location to another location, or rename it to something else such as bootanimation.bak if you want to leave it at the same location.
Now copy the 'bootanimation.zip' file of the new custom boot animation to /data/local.
Once it has been copied, simply reboot your device.
Enjoy the new boot animations on the Advent Vega! Follow the same procedure if you want to switch to the other animation or if you simply want to remove the animations and move back to stock, just delete the 'bootanimation.zip' that you just copied and replace it with the old bootanimation.zip file or rename the old one back to bootanimation.zip in case you had renamed it to something else during the installation process.