How To: Install OpenSSH On iPad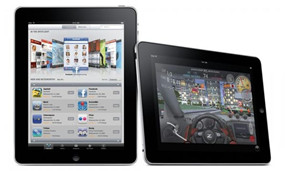 If you are a die-hard iPad fan and love to jailbreak and pawn your device then at times some apps, procedures and techniques require you to access your device through OpenSSH.
OpenSSH provides you with the ability to connect your iDevice over Wi-Fi allowing you to transfer files from your iDevice to computer and vice versa. Here is the step-by-step guide on how to install OpenSSH on your iPad.
The foremost requirement is that your iPad must be jailbroken with Cydia installed and functional.
Now press Cydia icon on your iPad and navigate to the bottom of the screen where you will find sections tab.
After you are at the sections tab, press it and scroll down to Networking tab from the list.
One you are in the Networking list, navigate down to OpenSSH from the list of packages.
Now all you will need to do is press the install button and wait for the application to install.
After Installation you can now use SSH to access files on your iPad.
Username is Root and password is alpine for the SSH connection
Now you are all set to actually do some serious tech stuff with your iDevice. Please be careful while dealing with system files as modifying them can lead to permanent damage to your iPad. You can repeat the same procedure for iPhone and iPod touch to install OpenSSH and take access to their file systems as well.