How To: Jailbreak iOS 4.0.1 On iPhone 4 With JailbreakMe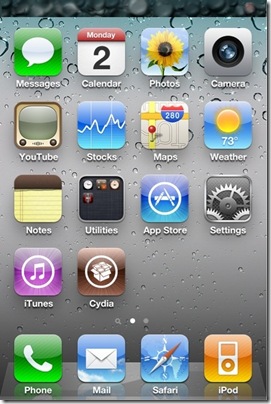 So you want to jailbreak your iPhone 4 on iOS 4.0.1 or iOS 4, and are looking for a simple, straightforward, no-frills method? JailbreakMe is just the right combination to meeet all those demands. Over a very short span of time, it seems as if the tool has taken the position as the new de-facto jailbreaking tool for iPhone 4 on iOS 4.0.1 and iOS 4. In what follows, we will take a look at how to jailbreak your iPhone 4 with iOS 4 or 4.0.1, using  JailbreakMe.
Any smartphone power user knows these days that without jailbreaking your iPhone, you can't really do anything really advanced when it comes to to customizing it or running anything not officially supported by Apple, beyond the standard features offered with it. Fortunately, tools like this one save the day for us, helping us get the most out of our devices by jailbreaking them without any hassle. Once jailbroken, you can tweak the living daylights out of your phone to your heart's content with Cydia, and also install custom apps that aren't available in the App Store.
Here are the step by step instructions on jailbreaking your iPhone 4 on iOS 4.0.1 with JailbreakMe.
The first step is to sync your iPhone 4 with iTunes and backup all your data including contacts, apps, songs, photos, videos etc.
Now restore your iPhone 4 to the latest iOS 4.0.1 using iTunes.
Once the phone reboots after restore, connect your iPhone 4 to the internet over Wi-Fi.
Now Launch Safari browser on your iPhone 4 and type "http//jailbreakme.com".
After you see the following screen on your phone, simply "Slide to jailbreak".
Now wait for the process to finish. During this you will see the jailbreak downloading first and they jailbreaking your phone. Just sit back and relax while everything is done for you.
Once the process is over, go to main screen and see if Cydia is present. And if you can see the wonderful brown Cydia icon, you have successfully jailbroken your iPhone 4 on iOS 4.0.1
Now that your iPhone 4 is rooted, feel free to browse through Cydia for a virtually unlimited number of tweaks, hacks and themes. Enjoy!
Disclaimer: AddictiveTips won't be liable for any damages that may incur to your device during the process.