How To Make Video Calls On iPhone 3G and 3GS
Although since 2008, when Apple released the iPhone 3G, the device has had the network capability to make video calls. However, the Apple-AT&T monopoly has never brought the feature to end-users, primarily owing to the fact that all versions of the iPhone lack a front camera. Still, users have mixed the functionality, until now.
Yudo Inc, a Japanese iPhone app developer, has released a new application in the Japanese App Store under the name of Live Link 3G, which utilizes the iPhone's primary camera to share video/audio between two users. It seems that at least some of the iPhone user community may not have to wait for the iPhone 4G for video calls after all.
Live Link 3G, which is available for free from the Japanese iTunes App Store till March 22 (and will later cost 1,000 Yen, or approximately $11), enables video transmission of fairly high quality between two users over a 3G network.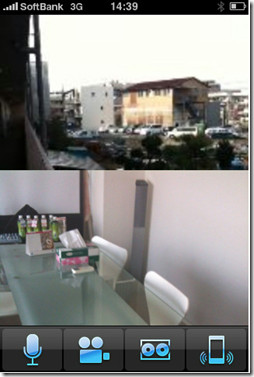 Providing a glimpse in the future, this application actually hints as to what the much-anticipated video call feature on iPhone 4G might look like. Of course, for Live Link 3G, the absence of a front camera means that both the callers can only share with each other their surroundings and not see each other at the same time themselves. Still, this is a welcome addition to the iPhone's arsenal.
Since Live Link 3G is available from the official App Store, it means it doesn't require jailbreak of your device!