How To Overclock Motorola XOOM To 1.7 GHz With TIAMAT Kernel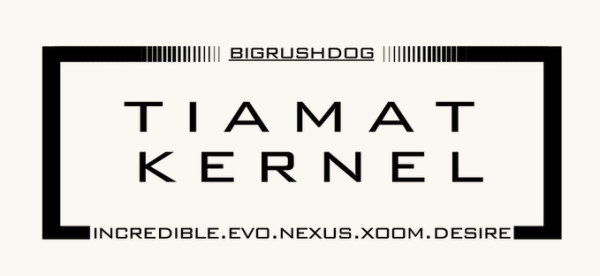 Motorola XOOM was the first Android tablet that came loaded with Honeycomb. It was rooted, overclocked and modded within hours of it's release and now there is more awesomeness available. Apparently folks over at XDA have managed to overclock their Motorola XOOM to a whooping and insane 1.7 GHz! And the best part is that after overclocking, the system remains safe and enhances user experience. We definitely recommend you going for this OC hack because the team behind its development has done the same for Droid Incredible, Evo 4G, Nexus One and HTC Desire with great success ratio.
According to the team behind TIAMAT OC kernel for XOOM:
Tiamat is a kernel designed for use on the Motorola Xoom. We are very excited about the future of Honeycomb and Tegra development.
The latest version of this kernel comes with following features:
1.7 GHz Stable Overclocking
Frequencies can be toggled to 1.2, 1.4, 1.5, 1.6 and 1.7 GHz.
USB Tethering Operational
USB Mass Storage Glitches Removed
The release notes for this kernel indicate rigorous testing along with testimonials of performance boost. Here is the step by step guide to flash TIAMAT custom Overclocking kernel on Motorola XOOM.
You need to have a rooted XOOM, along with ClockWorkMod Recovery installed and upgraded to Android 3.1 Honeycomb. You can click here for flashing CWM Recovery on XOOM and head to this post for upgrading instructions to Android 3.1 Honeycomb.
The first step is to connect your XOOM to the PC via USB Cable.
Reboot your Motorola XOOM in ClockworkMod Recovery.
Once done, select Mounts and Storage Option in ClockWorkMod Recovery main menu.
In the resulting menu, select Mount USB Storage. Normally it's the last option in the list.
Now your XOOM's SD Card will be detected by your PC.
Now download the latest version of TIAMAT OC Kernel from here and copy the zip file to SD Card root of your XOOM.
After this, disable USB mount and go to CWM main menu.
Now select Install Zip From SD Card and select TIAMAT Kernel zip file.
Wait for the procedure to complete and reboot your device.
After you have rebooted your device, download SetCPU from Android Market and set Overlcocking and Undervolting values as per your choice.
Disclaimer: Please follow this guide at your own risk. AddictiveTips will not be liable if your device gets damaged or bricked during the process.