How To Permanently Root Advent Vega With z4root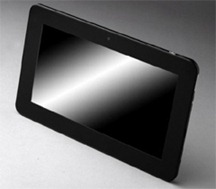 Having root access to any Android device, such as the Advent Vega, is like that feature packed sports car that you just decide to push to its limits. It basically gives you complete access to the tablet and the ability to install customized ROMs to make the best out of it. If you want to root your Advent Vega, the procedure itself is pretty simple.
Disclaimer: Please follow this guide at your own risk. AddictiveTips will not be liable if your device gets damaged or bricked during the process.
Prerequisites:
Procedure:
Launch Astro File Manager.
Browse to the location of the Z4Root Application on your SD card and tap on it.
From the two options " Browse File " or "Open App Manager", choose "Open App Manager".
Tap "Install" and wait for the installation to complete.
Go back to your App Drawer and open Z4Root.
Tap "Root". The system will make the changes and reboot.
Congratulations! Your Advent Vega is now rooted. Download any root requiring application such as the Titanium Backup to confirm your root access! To be able to install a custom ROM on your device though, you will also need ClockworkMod recovery. See how to install ClockworkMod recovery on Advent Vega.