How To Relock LG Optimus 7 [Guide]
When it comes to Windows Phone 7, all the rush seems to be about finding ways to jailbreak it. There are a lot of methods to do this now and an unlocked WP7 device has become a norm rather than an exception. However, unlocking your phone comes at a price. For one you can end up bricking your phone, and even if you don't it voids your warranty. No one wants either of these things to happen. You can avoid bricking by being extra careful during advanced processes and when tinkering with registry values. For the second issue, the workaround is relocking your phone. That way your phone's manufacturer will never know that the phone was once unlocked and you'll get to keep your warranty. LG Optimus 7 owners, read on, as here is a way for you to revert your phone back to its unlocked state.
Disclaimer: Please follow this guide at your own risk. AddictiveTips will not be liable if your device gets damaged or bricked during the process.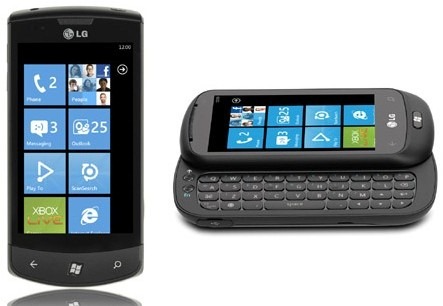 The method does not require Chevron, and you simply need to access that useful MFG menu of LG.
Instructions:
Go to your app list and run the MFG app.
You will be asked for a password. Enter appmfg#*#
Once inside MFG, look for "Engineering menu" and tap it.
This will give you a new list of choices. Select "Other Settings" and then "Edit Registry".
In the registry editor, give the path
HKEY_LOCAL_MACHINE
The input path should be
\Comm\Security\LVMod
This will take you to the value that has to be edited.
Set input key DeveloperUnlockState to DWORD data type.
Tap the button marked "Query".
Navigate to the input data box, and set to zero.
Restart your phone, and your phone is now relocked!
Using this method you can legally receive the official updates for WP7. This might be really useful even if you don't have the warranty issue, because carrier unlocked devices miss out on all the goodness of OEM specific updates and receive just the generic ones from Zune. The same method can be applied to all LG Windows Phone devices (first generation at least). If you don't have an LG phone, you will need to have a developer unlocked device before trying out all this, owing to the fact that you cannot edit registries of your phone without having root access, except if you have a Windows Phone from LG.