How To: Root HTC Droid Eris Easily
Finally there is some great news for HTC Droid Eris owners looking to root their devices without too much hassle. Although this might not be a totally free rooting deal as you need to donate to some charity after deploying the hack, we can easily say that its worth the money. The concept of Single-Click root is gaining massive popularity and we just noticed this in case of Samsung Galaxy S and EVO 4G. One great thing about this root procedure is that you don't need to erase anything and all your setting and data remain intact after the root.
Here is the step by step guide on painlessly rooting your HTC Droid Eris.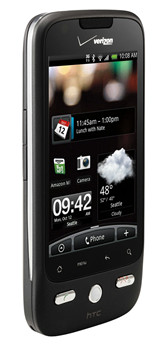 Please note that this rooting guide is intended for Droid Eris users already running stock Android 2.1 Eclair.
The first step is to download HTC Droid Eris Root APK file and save it to your desktop [or wherever you prefer].
Now connect your phone to the computer and mount the SD card.
Once the SD Card is mounted, copy the file you just downloaded on your memory card.
Now install the root APK with help from 3rd party installers.
The APK file you just installed also installed Armon Recovery.
Now boot your device into recovery and navigate to rootme.zip file that is on your SD card. This file is also installed with the APK installation that you just did.
Now flash the rootme.zip file and there you go! You now have a rooted Droid Eris. You can install a custom Froyo or Eclair ROM of your choice after achieving root.
After you have the root, uninstall the APK file by turning on USB debugging mode on your phone.
If you encounter any issues with this root, you can discuss them live at author's IRC channel.
Disclaimer: Please attempt this guide at your own risk. AddictiveTips won't be responsible in case your device bricks or any other damage occurs due to this method.