Root HTC Droid Incredible Released
Got yourself an HTC Droid Incredible and wanna get root access on it to be able to run all the root-only apps, install a custom recovery, or flash a custom ROM, mod or hack? We've got some great news for you. The device has been successfully rooted, and we are here with the rooting instructions for you. Can't wait? Just hit the 'Read more' button!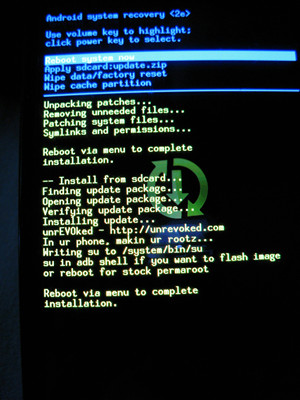 As we just mentioned, the detailed process of rooting HTC's offering for Verizon's Droid line of Android smartphones i.e. the HTC Droid Incredible is now available. We must warn you in advance though that unlike several simple or one-click rooting methods, this method is rather complicated and there are chances that you might end up having a bricked device if you miss out on any of the steps, or end up performing it wrong.
Disclaimer: Please make sure you follow any rooting procedure entirely at your own risk, and know what you are doing. Addictivetips won't be liable for any damages that may incur to your device during the process.
We would advise you to wait for a more simplified root process from unrevoked, or a simpler, perhaps one-click method or a batch file method that may get released after some time. If you just can't wait, want your device rooted ASAP, are sure you want to go ahead and don't mind a complicated procedure, feel free to follow the step-by-step guide at XDA-Developers forums, which is based on ADB running in the recovery mode.
Note that you will certainly be needing lots of tools, hacks and patches to root your Droid Incredible with this method. The more comfortable you are with using the command line, changing directories, running files from the prompt, using ADB commands while having your phone in USB debugging mode etc., the more at ease you will feel when rooting your device with this method.