LG Ally Root Finally Achieved
We've got some good news for LG Ally owners who were looking to root their handsets in order to load custom ROMs and perform hacks or mods. LG's full QWERTY side-slider has finally been rooted successfully and you can root your device right now to enjoy unrestricted access to the Android device. Read on for more.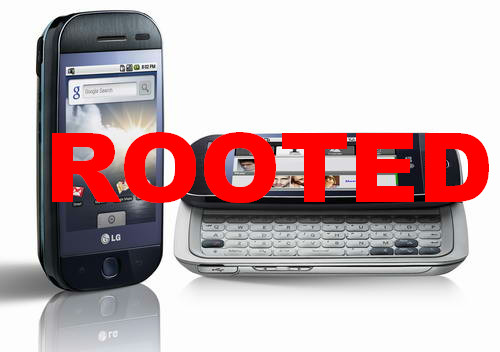 The LG Ally has proven to be a hard nut for developers to crack but they have finally done it, and this time the credit goes to members at Android Forums rather than the usual XDA-Developers.
The procedure to root LG Ally is a bit non-conventional as it requires you to have ample command over Linux and adb commands etc. So for the newbies amongst us as well as those not comfortable with the command line, it will perhaps be better to wait for a simpler rooting method to arrive in order to make things easier for you. Those of you who don't mind entering commands and have access to a Linux machine to run the process from, you can follow the exact procedure here.
Again, this method will require a Linux computer so you must either have access to one already, or should be prepared to run a Linux distribution on your PC either by installing it or by using a Live CD. Note that performing such procedures from a virtual machine is almost always a bad idea, so either non-virtual Linux installation or a Live CD are the only two methods we would recommend.
Also, please make sure that you read all the comments and updated thread posts before you initiate the rooting procedure on your phone.