How To: Root/Unroot Sony Ericsson Xperia X10 and X10 Mini With A Single Click
We have some great news for Xperia X10/X10 Mini owners looking to root their devices without getting into any complicated steps. The popular Universal Androot app can be used to very easily and efficiently root the Xperia X10 and X10 Mini, without the hassle of going through anything complicated. One great thing about this root procedure is that you don't need to erase anything, and all your settings and data remain intact after gaining root.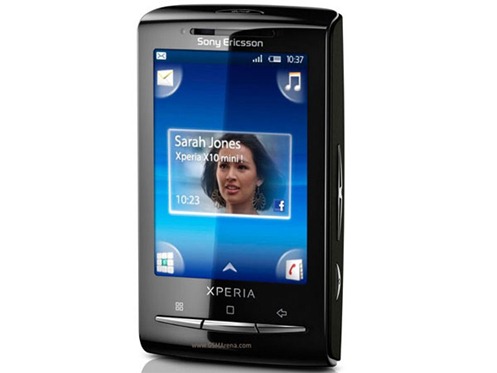 The concept of single-click root is gaining massive popularity in the world of Android as support for more and more devices is being added to such rooting tools. Once such tool that has gained massive popularity by now is Universal Androot. It has already been the tool of choice for rooting several other devices and now, support for the Xperia X10 and Xperia X10 Mini has also been confirmed. The best thing about this tool is that unlike other similar one-click root tools that have to be run from a computer, this one is an app that runs directly on your Android phone itself.
Here is the step by step guide on rooting your Sony Ericsson Xperia X10/ X10 Mini with a single click:
The first step is to Download UniversalAndroot to your computer.
Connect your phone to the computer via USB.
Mount the phone's SD card for USB storage and copy the extracted APK file to it.
Once you have copied the file, install it through any file manager of your choice like ES File Explorer, Astro File Manager etc.
Once the app has been installed, launch it from the app drawer.
Follow onscreen instruction to root or unroot your device.
There you go! Your Sony Ericsson X10/X10 Mini is now rooted. It just doesn't get simpler than this. You can now run root-only apps on your device, access its internal memory for modifying the system partition, remove bloatware and personalize your device in a lot more ways than previously possible.
Disclaimer: Addictivetips will not be responsible in case you brick or incur any other damage to your Xperia X10/X10 Mini during the process.