How To SIM Unlock Samsung Galaxy S for Free without Code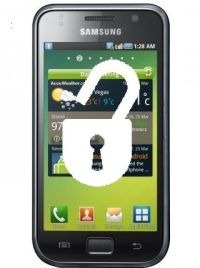 This method has been confirmed to work for many Samsung Galaxy S variants including Galaxy S I9000, T-Mobile Vibrant and AT&T Captivate. It utilizes a free app that guides you through SIM unlocking your Galaxy S Series Android device for free without having to enter any code at all! It is intended for SIM-locked GSM models only and not for CDMA ones like Verizon Fascinate or Spring Epic 4G.
XDA-Developers forum member helroz recently released this app that does one thing and does it well – SIM-unlocking any Samsung Galaxy S variant without the need for entering a code. That's pretty much all there is to it, so let's get on with the method.
Please note that this method will not work on Docomo Galaxy S.
Disclaimer: Please note that while this method has worked for many, we can not guarantee that it will work for you. Judging from the community response, it is worth a shot though, and it's fairly risk-free. However, attempt it at your own risk. AddictiveTips will not be liable if your device gets damaged or bricked during the process.
Requirements:
Rooted Samsung Galaxy S or its variant. If yours isn't rooted, see our rooting guide for Android.
BusyBox installed, that you can get from Android Market for free.
An active Internet connection while you attempt to unlock your device.
The Galaxy S Unlock app that you can install for free from the Android Market.
Procedure:
Launch Galaxy S Unlock app on your phone. It will look like this screenshot.
For backup purposes, tap the first option: 'Save actual Efs Folder'. This will help you revert back to the way your phone was in case the unlocking process does not work for you.
This step is EXTREMELY important to get right.
If your phone shipped with Android 2.1, tap the first step 2, even if it has Android 2.2 or later installed now.
If your phone shipped with Android 2.2, tap the second step 2, even if it has another version installed now.
Be patient while the tool connects to the internet, downloads the corresponding unlocking files and unlocks your phone. Once done, it will reboot or ask you to reboot. Simply follow the on-screen directions if you get any.
Once the phone has rebooted, launch Galaxy S Unlock app again and tap on step 3 to create the required bak files, and you're done! Your phone should be unlocked now. You can now exit Galaxy S Unlock.
In case it didn't work for you and you find your phone still locked, you can revert back to the backed-up EFS folder from step one. Just launch the tool again and tap the last option that says 'Restore saved EFS Folder'. Follow any on-screen directions and you'll have your phone back in the condition it was in before you used this tool. This backup process makes it quite safe to try out.