How To: Update Nexus One From FRF50 To FRF72
There was recently a new update for Nexus One running Android 2.2 Froyo. The update was a minor one and just weighed 1.8 MB and there were rumors that this update was only meant for internal Google employees. We are still not sure of what exactly this 1.8 MB update did to Nexus One other than changing "Build number" from FRF50 to FRF72.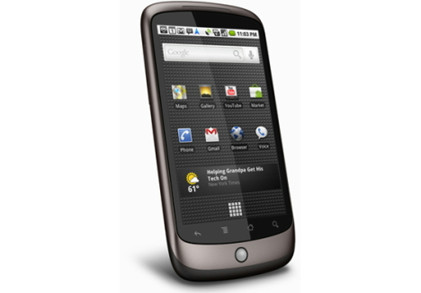 There has been some feedback from users who applied this FRF72 build and they claim that this build improved Flash and is also more stable. So, until now its all hush-hush but if you would like to go for FRF72 then you can download the signed update file and flash it onto your nexus one to see for your self if you feel any difference. Here is how you can install this FRF72 update manually to your Nexus One running Android 2.2 Froyo.
After you have downloaded the file from the link above, rename it to "update.zip".
Now connect your Nexus One to your computer and copy the "update.zip" file to the root of your SD card.
Now turn your Nexus One off and reboot it by holding the trackball and home button together.
This will boot your phone with a white screen giving some on-screen options. Select the "bootloader" option from the list.
After this select "recovery" on the following screen.
Now your phone will reboot showing an Android icon  with a triangle with exclamation mark in the middle.
Once on the triangle screen, press the power on/off button along with volume up button.
After this you will get option like "Apply Sdcard:update.zip". Use your phone's trackball to select this option and let the installation complete.
Now if everything went as planned, you will get FRF72 update on your Nexus One.
To cross check, boot your phone and go to settings > About Phone > Build Number. If the build number has changed to FRF72 then you have successfully updated your Nexus One.
Disclaimer: Addictivetips wont be responsible if you incur any permanent or non-permanent damage to your device following this method.