How To: Manually Update Nexus One To Android 2.2 Froyo FRF85B
We previously reported that OTA update for Android 2.2 Froyo Build: FRF85B has been pushed by Google specifically for Nexus One. The update can now be installed/flashed manually and here is the step by step guide on how to do this.
Please note that this method is NOT applicable on rooted Nexus One's running Android 2.2 Froyo and flashing the update file can brick your device permanently.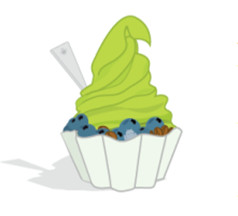 The first step is to download the Android 2.2 Froyo update file, extract and rename it to "update.zip" and keep it on your desktop [ Or wherever you like]
Now connect your Nexus One to the computer and mount the SD card.
After the SD card is mounted, copy the "update.zip" file onto the root of your SD card. [Make sure that there are no other update.zip files present on your SDcard other than this "update.zip".]
Now reboot your phone is recovery mode by holding the "power" and track ball simultaneously.
Select "Bootloader" when you reach the screen displaying three Androids on skateboard.
Now select " Recovery" on the resulting screen. This will make your phone reboot and will show an Android Robot on screen with an exclamation mark.
After you have reached the recovery screen, press and hold together "power" and "volume up" buttons on your phone. This will take some time so don't panic and wait for the next screen to appear.
Now select "Apply SDcard:update.zip" and wait for the procedure to finish.
After this you phone will reboot in normal mode. To cross-check if every thing went Ok, go to settings > About Phone> Build and check with the build is displaying FRFB58.
Again we would like to stress on the fact that this method is not meant for Rooted Nexus One users. There will be a custom ROM releasing soon at some forums bundled with this update, so it is advisable to wait for that.
Disclaimer: AddictiveTips won't be held responsible if this method incurs any permanent or non-permanent damage to your device.