HTC Desire 720p HD Video Recording Work In Progress
Are you a proud owner of the HTC Desire? Disappointed at not being able to record HD video on your phone? We have some great news for you! After developers were successful in unleashing 720p HD video recording for the Nexus One, there is some hope for HTC Desire owners as well. Two Android developers at XDA Forums have finally ported Android 2.2 Froyo to HTC Desire with 720p HD video recording enabled. We know you must be super-excited by now, so we've got you all the details after the jump.
In case you aren't already familiar with this fact, Nexus One is built by HTC as well, and HTC Desire and Nexus One are extremely similar when it comes to the hardware. That's why when developers were able to unlock 720p video recording capability on Google Nexus One, it was speculated that the same thing can be done with HTC Desire, and with these latest developments, it seems that we'll be seeing it land on HTC's flagship Android device very shortly.
The details on how to enable this feature on HTC Desire are still not out yet as the developers are running some final tests on their build. Though we do have what appears to be evidence enough to get us excited. Here is the screen shot that the developers released to back their claim: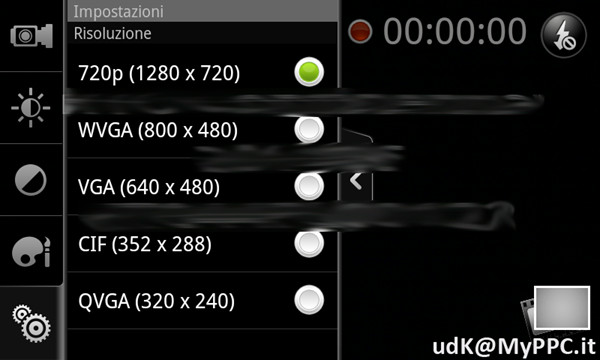 As you can see, the option to record 720p videos in 1280 x 720 pixels resolutions is available in the camera app in the screenshot shown above. We know you can't wait to enable it on your device, so stay tuned with us as we will be bringing you the detailed step by step method on enabling 720p HD video recording on HTC Desire as soon as the details are officially released.
Update: The method to enable 720p HD video recording on HTC Desire is finally out and you can find the detailed instructions here.