HTC Runnymede ROM Available For Desire S, Inspire 4G And Desire HD [Sense 3.5]
HTC has been really active lately with a massive Android line-up all ready to be unleashed in Q4 this year. HTC Bliss, Runnymede and HTC Sensation XE are all high-tier Android phones that will make it to general users in October / November. Although all these phones are to launch with HTC Sense 3.5 as their primary UI, but it is interesting to see that Bliss's Sense 3.5 is different than that of HTC Runnymede. Both these phones had their system dumps [ROMs] leaked couple of days back and now developers are busy cooking custom ROMs based on these RUUs. Previously we discussed HTC Bliss's Sense 3.5 getting ported to different handsets and today it's about HTC Runnymede stealing the show. The Sense 3.5 version on Runnymede is certainly a succession of HTC Bliss with lockscreen bearing distinct brightness and music widgets.
The HTC Runnymede Android Gingerbread ROM with enhanced Sense 3.5 has been ported on HTC Desire S, Desire HD and Inpire 4G. The ROMs are based on XDA recognized developer capychimp's Sense 3.5 porting efforts. According to some sources and Android developers, the Sense 3.5 UI on Runnymede is far more enhanced and polished than that on HTC Bliss. Some commentators are considering the Sense 3.5 UI on HTC Bliss as a transition to Sense 3.0 to Sense 3.5.
Here are some key features of RCMix Runnymede Android 2.3.5 Gingerbread with Sense 3.5 ROM for Desire HD, Inspire 4G and Desire S:
Keyboard slide animation
Based on WWE ruu 0.82.401.1
3D homescreen option
Advanced Power Menu
CRT Effect
We believe that all major functions are working fine in these ROMs with some Desire HD users facing erader force closures. This is  the first release and with a helpful dev team, we believe that these ROMs will soon evolve into RC stage.
Here are some screenshots of this Runnymede based ROM :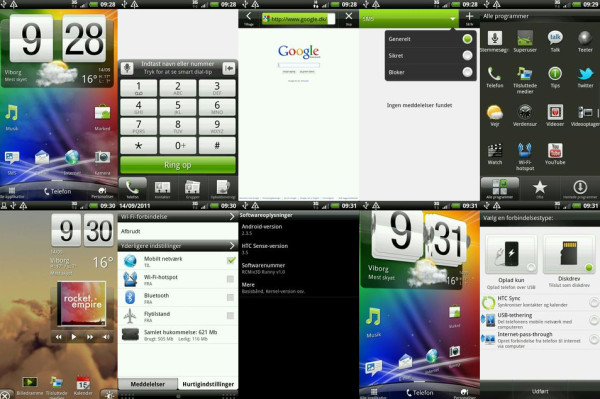 If you want to install this ROM, then head to official TeamRC XDA thread posted here for Desire HD / Inspire 4G and click here for HTC Desire S.