HTC Sense 3.5 Video Leaked–Or Is It A Custom ROM?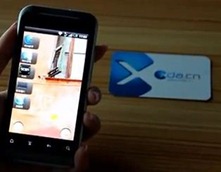 A little while back, XDA.cn released a few screenshots of what seems to be HTC's updated version of their proprietary Sense 3.0 UI. A few days later a video showing off that update surfaces on the internet, again from XDA.cn, and this time taking us through the entire UI which is being run atop an Android 2.3.4 Gingerbread based ROM. While not a lot has been changed aesthetically, there area a few noticeable changes that you may or may not like. However, the highlight of the leaked video is the fact that it has been shown to be running on the HTC Bliss, which has very mediocre specs so to speak, but the new Sense 3.5 was butter like smooth on that device.
If this in fact, is actually Sense 3.5, this gives a lot of older devices a shot at being able to run this newer version of Sense without breaking a sweat. Something that most devices fail to do so properly for now, even though mods and stuff have been made available for them. There are also rumors about HTC removing their hardware requirements restrictions which restricted the Sense 3.0 to from being run on older HTC devices while majority of the HTC users are with those older HTC devices. Time to catch the video below, courtesy of XDA.CN!
The curved launch seems to have been cleaned up in favor of two dedicated buttons, one on bottom left corner (app drawer) and on the opposing end, the Phone button. Also, you will instantly notice the slickness and how responsive the UI is with this update.
Now whether this is actually Sense 3.5 or a custom ROM, you be the judge of that because we have no way of confirming this right now. Please leave us your valuable opinion on this, or any information that might help explain what this actually is.