TurboViewer For Android Lets You View 2D/3D CAD Files On The Go
With the previously reviewed AutoCAD WS app, we've already seen some effective ways of viewing, editing and sharing Computer Aided Design (CAD) files through an Android device. While said app is quite effective with most of its features, it currently lacks support for viewing designs in 3D. There are quite a few apps available in the Market that fill this void, but most of them are paid.
Developed by IMSI Design, TurboViewer is a comprehensive multiple mode and file-type-supported, free CAD viewer for iOS and Android devices, that lets you explore your designs in 2D and 3D with high quality smooth rendering. The app sports multiple layout modes for your models, and lets you switch to a specific perspective view/angle of the design with a mere tap of a button. Not only can you explore models in full screen, but also use various simple gestures, such as rotate, zoom and pan (with multi-touch support) to explore objects in detail. Initially released as an iOS-exclusive app, TurboViewer has just recently arrived in the Android Market.
When launched, the app scans its default folder (mnt/sdcard/TurboViewer) for all the supported files, and lists them on its homescreen. Unfortunately, the app does not seem to support browsing files from within user-specified folders (or a native file explorer, for that matter). To achieve said purpose, either you have to place your designs in the pre-specified directory, or have to resort to a file explorer (such as ES File Explorer and Root Explorer, etc).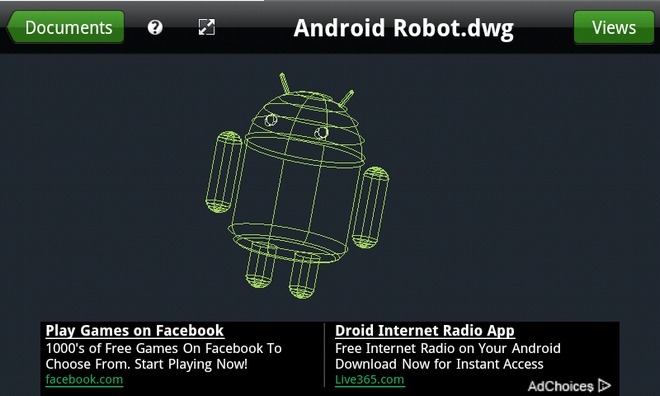 Using the explorer, navigate to the folder containing the supported files, tap the required file, and select TurboViewer as the default action for it. Same applies for your files stored on cloud, too.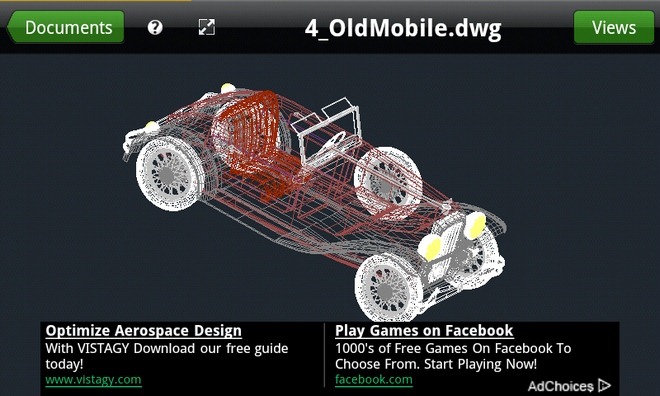 Needless to say, rendering and loading time of files may vary as per included content and layers. While exploring a design, you can tap the View button to change the background color, and switch to a different preset angle and plan, in order to view the design accordingly.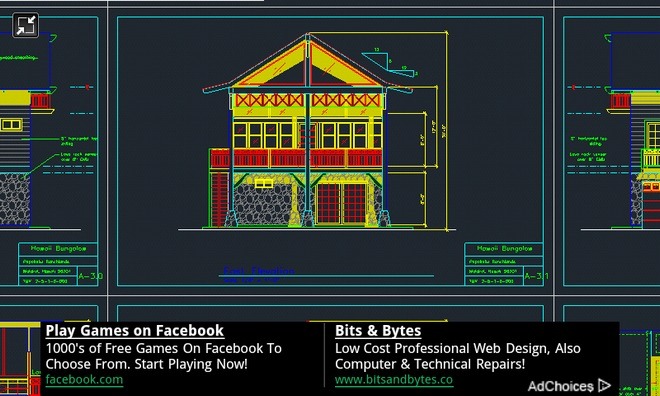 It must be said that, of all other solutions that we've tried for DWG files, TurboViewer certainly qualifies as one of the quickest and finest of its kind. While most of the CAD file viewers struggle to even load files properly, TurboViewer lets you explore them with utmost ease.
TurboViewer has a free (ad-supported) and a $4 paid variant in the Android Market.
Download TurboViewer Free for Android
Download TurboViewer X for Android (Paid)