Install Analogue Clock On Sony Ericsson LiveView For Android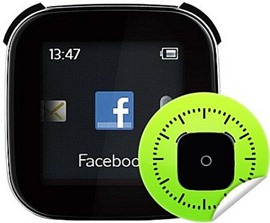 A while back, Sony Ericsson launched a one of a kind device, named the Live View, which allows you to connect it your Android device running Android 2.0 or higher via Bluetooth, giving you a remote control of your Android device. The device shaped like a wrist watch for convenience and aesthetics, even allows you to receive live notifications of whatever happens on your phone. A wrist watch, hmm…but where's the time on this thing? Oh it's up on the left corner of that screen, that tiny speck of time. LiveView goes on the wrist alright, but without a proper watch to it. The LiveView – after all the effort put into it – was missing a Clock! As mind boggling as that is, thanks to XDA-Developers forum member cyansmoker, you can now have your LiveView display a clock on it's screen. Read on for more on the app and how to download it.
For quite a while even Sony Ericsson did not release a straight forward plugin for a clock on the LiveView. Now with cyansmoker's Live Watches you can finally have an analogue clock on it. While there are not many skins available as of right now, many more will hopefully follow considering this app is just a recent release. See below for a few screenshots courtesy of the developer.
There are 4 preinstalled skins for you to play around with and the developer has provided a decent little editor as well for you to create your own. There might be a few glitches for users who have LiveView paired up with Android phones other then those by Sony Ericsson. The developer says:
"The LiveView display does not always reliably maintain its pairing to your Android device, especially if it is a non-Sony Ericsson model."
"This may cause annoyances such as seemingly "frozen" app, non-responsive controls, etc. This is unfortunately an issue that Sony Ericsson only can fix."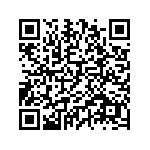 The app, still a tad bit premature, is worth a download for anyone who owns the Sony Ericsson LiveView device. You can install it from the download link given below or this QR code: