Install Android 2.2 Froyo CM6 ROM on Sony Ericsson XPERIA X1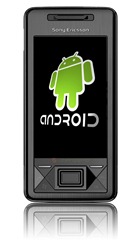 You're a Sony Ericsson XPERIA X1 owner; a hardcore Windows Mobile fan but often wonder what the hype regarding Android is all about. If a change of flavor is what you're looking for, XDA-Developers forum member antonymilo has ported a custom Android 2.2 FroYo ROM for your X1. You've seen Windows Mobile 6.1 utilize your hardware; now let the little green droid take control to give you a taste of FroYo.
This custom ROM is basically a build of our favorite CyanogenMod 6 for the XPERIA X1 and is based on Android 2.2 FroYo. For a port to a non-native device, it is quite feature-packed and the level of hardware utilization achieved in it is astonishing. Below mentioned is the status of the hardware features on the ROM, mentioning what works and what doesn't.
CPU Clock : 652 MHz
Camera: NOT OK
3D: GOOD
Audio: OK
Microphone: OK
SMS: OK
Bluetooth: OK
GPS: OK
3G Network: OK
Wi-Fi: OK
Market: OK
E-mail: OK
Phone Speaker: OK
Landscape: OK
Battery Drain: OK(Fixed)
Battery Charge: OK
Battery Display: OK
Deep sleep: OK
As you can see, camera seems to be the only hardware feature not working at the moment. Below mentioned X1 buttons have been mapped to work for the Android Platform keys:
X Panel Button = Home Button
OK Button = Back Button
Left Softkey = Menu Button
Right Softkey = Lock Button
Call Button = Dialer Button
Volume Buttons = Volume Buttons
Call End Button = Standby & Lock Button
Power Button = Standby & Lock Button
Camera Button = Standby & Lock Button
If you have had it with the details and want to get on with installing it on your device, here are the instructions.
Disclaimer: Please follow this guide at your own risk, AddictiveTips will not be responsible if you damaged or bricked your device during the process.
Requirements:
Procedure:
Partition the SD card of your device in the below mentioned configuration: [Video Guide]

FAT32(however large, as long as you have ext2 & linuxswap)
Ext2(512MB minimum)
Swap(64MB)

Extract the downloaded ROM to a folder on your computer and copy all the files in it to the root of the SD card.
Copy 'modules-2.6.27.46-dirty.tar.gz' from the Battery and Button Mapping Fix archive to the root of your SD card too.
Go to File Explorer in Windows Mobile on your X1, browse to the SD card, open npkinstall and run install.exe.
Your device will reboot. Once it reboots, launch File Explorer again and run Haret.exe from SD card to run Android.
You will need to setup the device on first boot. Reboot after the setup is complete.
Replace the zImage on SD card root with the one in the Battery and Button Mapping Fix archive.
Run Haret.exe again to install the fix.
To install the Basic or V1.5 application packages, just extract the files from those archives, put them on the SD card and install them using Astro File Manager from within Android. You can download Astro File Manager for free  from Android Market.
Congratulations! You are now running Android 2.2 Froyo on your Sony Ericsson XPERIA X1!