Install Android 2.2 Froyo On Samsung Wave
Samsung Wave is a high-end mobile phone with an utterly non impressive Bada OS on board. Since the day of it's release, Bada and Android developer / hacker community is hard at work to port Android on this device. According to some, the specs and features of Samsung Wave are more suitable for Android than Bada. Android was ported on Samsung Wave couple of months back, but the developers stopped working on this port after some of their device melted because of uncontrolled processor frequencies.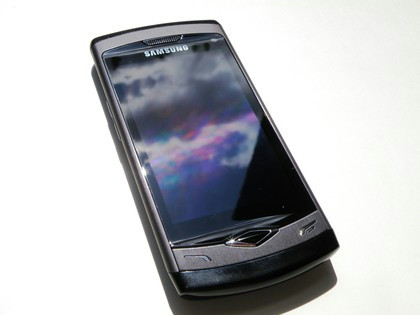 But as Android developers are famous for not giving in easily, there is a now an Android 2.2 Froyo port available for Wave that's more stable than it's predecessors. This Android 2.2. Froyo build for Samsung Wave is still a work in process as majority of important functionalities still don't work. Here is a list of what's operational in this port:
Android Market
Settings Access
Wi-Fi Connectivity
Launcher Support [Stock and Custom]
And here's what doesn't work in this release:
Calls, 3G, Data, Modem
GPS
Market Apps
Video
Audio
It's evident that porting this build of Android 2.2 Froyo on Samsung Wave will leave you with a half brick. But this can be considered as a positive development as developers will improve things in future releases. The instructions for installing / flashing Android 2.2 Froyo on Samsung Wave are available here. The instructions are a bit complicated for newbies so we will advise against going for this port if you don't have ample experience with Ubuntu, Virtual Box and tinkering with boot files. We believe that a simpler method to install Android on Wave will be available soon.