Install Android 2.3 Gingerbread on HTC EVO 4G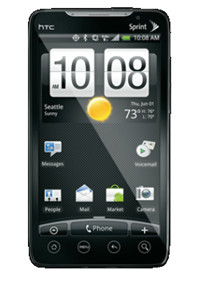 Android 2.3 Gingerbread is the latest installment of the popular smartphone OS and brings several improvements and enhancements over its predecessor. Courtesy of the developers at XDA-Developers, you can now install Android 2.3 Gingerbread on your HTC EVO 4G.
Important Note: Follow the procedure at your own risk as it involves wiping your device before you proceed with the upgrade. To back up your phone, refer to our guide on backing up your Android phone.
First of all, download the Bootable Gingerbread ROM from the link given at the end of this article. This ROM is in continuous development so you might also want to check the source article at XDA-Developers for any updated versions. At the time of writing this article, the latest build available is build 4.
After downloading the ROM, connect your phone to your computer via USB and mount your storage card. Copy the downloaded ROM to the root of your SD card, making sure you do NOT copy it to any sub-folder instead.
Reboot your phone into recovery mode by keeping the volume down and power buttons pressed. Locate the menu options to find one that allows you to take nand backup and follow the instructions. Now locate the menu option for wiping the phone and follow the instructions.
Once the phone has been wiped clean, select the option to flash zip from SD card, locate the ROM that you copied to your SD card and confirm it by following the instructions. Once the process is finished, reboot your phone.
You now have Android 2.3 Gingerbread installed on your HTC Evo 4G. This is a very early port and may contain some bugs. You can head over to the  ROM's forum page at XDA-Developers to report any issues and request any features.
Download Gingerbread ROM for HTC EVO 4G