Install Android 2.3 SDK Gingerbread on HTC Sapphire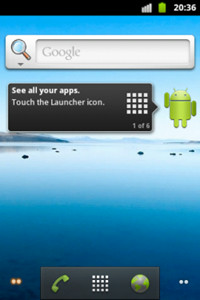 If you are using HTC Sapphire and following our coverage of Android 2.3 Gingerbread ports for existing Android devices, you will be delighted to hear that the folks at XDA-Developers have done the job again. You can now try out the latest Android version on your HTC Sapphire right now.
Disclaimer: Please follow this guide at your own risk. AddictiveTips will not be liable if your device gets damaged or bricked during the process.
As the case with ports for most other devices that we covered, this port is a dump from the Android SDK as well, and is intended just to demonstrate the Gingerbread experience on the Sapphire before the official source code is released.
At present, the only working features apart from the UI are data/radio and Wi-Fi, while everything else is non-functional, and while with the radio enabled, you can make and receive phone calls, the microphone however does not work, which makes it impractical for call use.
You can grab the ROM from the link given below, and flash it using the standard flashing procedure for the HTC Sapphire. At the moment, the developer seo has requested users not to report bugs as there will be no fixes available until the source code for Gingerbread is released.
Download Android 2.3 Gingerbread SDK Port for HTC Sapphire
Check out the XDA Developers HTC Spphire Android 2.3 Gingerbread thread here.