Install Bravia Reality Engine Of HTC HD2 [Guide] [Android]
Android is the fastest growing Smartphone OS throughout the world. The main reason behind this Android boom is perhaps its universal adaptability and a structure that is customizable to core. Recently Sony Ericsson, one of the key Android phone manufacturer, introduced Bravia Reality Engine in select devices. This engine is basically a display management functionality that comes integrated with contrast enhancement, re-coloring and other display tweaks. The main motive behind Bravia Engine is to get a closer-to-life [reality] display on your mobile's screen. Although Bravia Engine comes packaged in newer Xperia line, but the development community has managed to port it to older Xperia devices as well.
Recently tin240, Senior XDA Member, managed to port this Bravia Reality Display Engine to HTC HHD2. The port was carried out by tinkering with some system files. It is important to mention here that after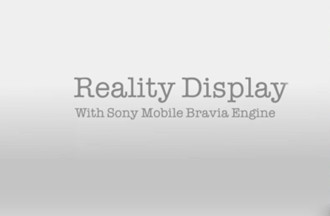 installing Bravia Engine on your phone, you will only be able to get it working in stock gallery and stock video player.
Disclaimer: Please follow this guide at your own risk. AddictiveTips will not be liable if your device gets damaged or bricked during the process.
Here is the step by step guide to install Bravia Engine on HTC HD2:
The first step is to make sure that your device is rooted and is running Android.
Now download BraviaEngine.rar from here and extract the archive contents to your desktop.
Once done, connect your phone to the computer, mount SD Card and copy both extracted files from rar package to SD Card root.
Now disconnect your phone from the computer and use ES File Explorer or Root Explorer to move the two files you copied to SD Card to System/etc folder.
After this, open Build.Prop file on your phone using any text editor and add the following commands:
ro.service.swiqi.supported=true
persist.service.swiqi.enable=1
Now reboot your phone. You might have to power off your phone and turn it back on after 1st reboot for settings to stick.
And there you go! If you are stuck or need hands on guidance from the developer, then head to the official XDA thread posted here.