Install ClockworkMod 4 Based Custom Recovery On LG Optimus Black P970
If you have an LG Optimus Black that is all rooted, you may or may not have ClockworkMod recovery installed on the device. While ClockworkMod recovery 3 was made available for the device quite a while back, ClockworkMod 4 has only been recently released for the device in form of a custom recovery named Nova Recovery. Yes this is not an official release of ClockworkMod Recovery 4 for the device, but an unofficial one which has been further modded by the developer; no not Koush. This has been made possible by XDA-Developers forum member knzo. If you have no clue what a custom recovery, or for that matter ClockworkMod recovery does, you should see our guide on what is ClockworkMod recovery for Android and how to use it.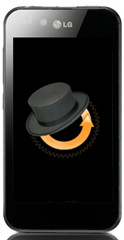 Update: ClockworkMod 4 is now obsolete and ClockworkMod 5 has been released. The Requirements section below has been updated with the download link to the latest recovery. The installation method remains the same.
With the Nova Recovery (CWM 4 recovery) you now have support for EXT4 partitions as well, while CWM4 itself brings better code and algorithms then CWM 3. The recovery now uses a purple theme to it and remember those annoying "No" strings? Those have been removed, to make the selection of "Yes" or "No", easier.
As of right now, USB Mount, ADB and the progress bar during backup does not work. Also, after the recovery is installed, there is no key combination to help you boot into  recovery mode. Instead you will have to use terminal to enter the command "reboot recovery" or use a reboot widget such as AnReboot from the market.
Installing this recovery on your phone is a walk in the park, and is a one click solution for both Windows, and Linux platforms. We will show you just how easy it is.
Disclaimer: Please follow this guide at your own risk. AddictiveTips will not be liable if your device gets damaged or bricked during the process.
Requirements:
Instructions:
To begin, download the package from the link above and extract it.
Make sure USB Debugging is enabled in Settings > Applications > Development and connect it to the PC via USB.
Once connected, run install_recovery.bat (For Windows) or install_recovery.sh (on Linux).
If the phone prompts you to allow superuser access, let it.
You can also install ClockworkMod 5 via ROM Manager as well now.
Once done, you will have the Nova Recovery installed on your device! In recovery, use the Volume rocker to navigate and the Power key for selection. Head over to the forum thread at XDA-Developers for updates and queries related to this recovery.