Install Custom HTC WP7 Mango ROM With XAP Sideloading Through IE
Great news for all you app sideloaders: a custom WP7 Mango ROM is now available for HTC devices with integrated support to sideload apps by downloading their XAP files using Windows Phone Internet Explorer. This will eliminate the need for you to connect your Windows Phone 7 to your PC to install downloaded XAP files. For more information on this ROM and the installation instruction, read on.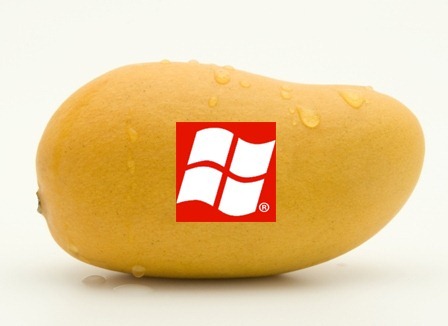 Windows Phone 7 might just have become the next big thing overnight. After all, it's no small news when the world's most used desktop operating system borrows its UI (and some other features) from a mobile platform. We are talking of course about the newly released developer build of Windows 8. Apart from the Metro UI, Microsoft has made Windows 8 and WP7 apps compatible across both platforms. With all these exciting developments regarding WP7 (and Mango just round the corner) we can safely say that the Metro based OS is on the right track with the potential to become the crowd favorite pretty soon. But to add to all that, Dark Force Team (who released the first ever Mango ROM for HTC devices) has chosen this time to come up with another new and exciting feature for WP7. Their latest custom ROM comes with the ability to download and install XAP files to your phone without the need to connect to a PC.
If you are familiar with iOS, then this will remind you of Cydia. For those who don't know, Cydia is the iOS store for unofficial apps and tweaks which fail to pass Apple's close scrutiny necessary to get an app published in the App Store. For such apps, the parallel app universe exists and with this latest DFT ROM, a similar development environment seems possible for WP7 Mango.
So how do you actually download and install XAP files to your device without having to connect to your desktop computer? First of all, you will need the custom ROM available at the source link given at the end of the article. You can read our past post to learn how to install custom HTC WP7 ROMs. Once you have the latest build of the DFT ROM up and running on your HTC phone, you are all set. All you will need to do is go to Internet Explorer, search for the XAP file you wish to install and proceed to download it just like you would on a PC. Once you tap the download link, a beeping sound will be played by the ROM (no indication onscreen that the download is in progress). Wait for another beep and as soon you hear it, the XAP file will be installed to your device.
A pretty simple procedure, with room for improvement (a UI would be nice, displaying the download status) but the potential is certainly there and this could be a sign of bigger and better things to come.