Install MeeGo on Nexus One, HTC Desire, and Dell Streak
Android users waiting to get their hands on the much talked about mobile OS – MeeGo, can now try it out on their HTC Desire, Nexus One and Dell Streak devices since the initial port has been successful. The MeeGo to Android port instructions are still pretty much raw for any non-developer enthusiast to digest. The philosophy behind this OS port seems to be interlinked with Android to iPhone port and Android to Windows Mobile on HD2. The port largely depends on creating one big .img file in the phone that further allows the developer to implant binaries and kernels from a different operating system.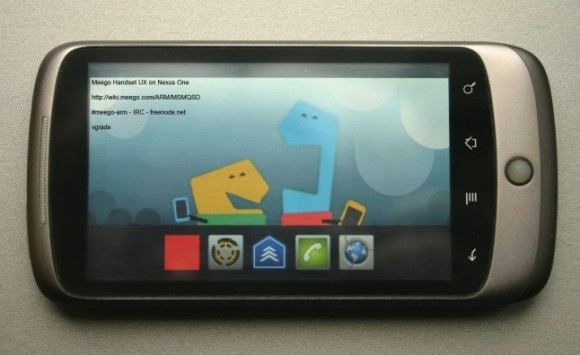 For those of you not familiar with MeeGo, it is a Linux based operating system targeted at mobile devices that started off as a joint collaboration between founding members Intel and Nokia. It was first announced in February 2010 at the Mobile World Conference to bring together two Intel's Moblin and Nokia's Maemo and create a free and open-source operating system based on open standards. One of the reasons of its conceptions was the lack of comprehensive Windows 7 support for the Intel Atom platform. MeeGo is built to support smartphones, tablets TVs, in-vehicle entertainment and navigation systems, and other embedded devices across a range of form factors and applications. Being more of a Linux distribution than an entirely new operating system, it aims to make porting apps and developing new apps easy for developers.
It's free and open-source nature has another advantage too – the ability to easily port it across a range of devices that aren't originally shipped with it. Since Android itself is a Linux-based operating system at its core level, Android devices are naturally amongst the first choice to port MeeGo to, and that's what has been done here, bringing MeeGo support to Nexus One, HTC Desire and Dell Streak as starters, with further developments in process to bring it to even more Android devices.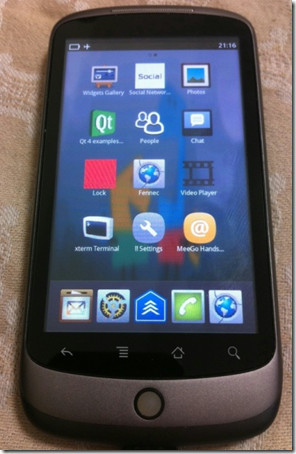 The MeeGo port on HTC Nexus One seems to be the most authentic until now but still the speed is far below standards. This can be because of absence of certain java based compilers in this port that are required for hardware acceleration.
Below is the video showing MeeGo ported to Dell Streak in action.
If you want to install MeeGo HTC Nexus One, Desire or Dell Streak then you can consult the wiki here to kick off things on the right track. Please note that these ports are still incomplete and need loads of developer input before they are ready for general public use.