Install MIUI Pure English Gingerbread ROM On Android Devices [Guide]
MIUI custom ROMs have managed to gain huge popularity due to their rock stability and aesthetics. Although MIUI ROMs are great and offer huge user experience enhancement, but language has been a major pitfall for many flashers. MIUI is basically developed by Chinese Android developers and although there are English scripts available to enforce the language, but sometimes bits and pieces are left out. The US chapter of MIUI, basically responsible for rolling out MIUI builds for Android phones located in the US or which need English as the OS language, has released a MIUI Pure English build. This MIUI build is version 1.9.23 and is based on latest Android 2.3 Gingerbread. The claims regarding this build are that you don't find Chinese characters while you use the ROM.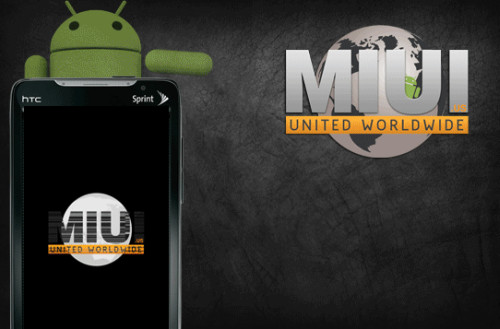 The new version of this ROM comes with optimized kerbels for select device along with adjustment of audio system. The ROM has been rolled out for multiple devices and here is a list of what's supported:
Barnes & Nobles Nook Color
HTC Desire
HTC Desire HD
HTC Desire S
HTC Desire Z
HTC Droid Incredible
HTC Droid Incredible 2: Verizon
HTC EVO Shift 4G: Sprint
HTC Evo: Sprint EVO
HTC Incredible S
HTC Leo: T-Mobile HD2
HTC myTouch 4G (Glacier): T-Mobile
HTC Nexus One: Google Nexus One
Motorola Defy: T-Mobile
Motorola Droid 2
Motorola Droid X
Motorola Milestone GSM
Motorola Sholes CDMA: Verizon DROID
Samsung Galaxy S (i897): AT&T Captivate
Samsung Galaxy S: T-Mobile Vibrant
Samsung Galaxy S: Verizon Fascinate
Samsung Mesmerize
Samsung Nexus S 4G: CDMA Sprint
Samsung Nexus S: GSM (T-Mobile/AT&T
The list is huge and so are the advantages of this new MIUI Pure English Android 2.3 Gingerbread Custom ROM.
Here is the step by step guide to install MIUI Pure English on your Android device: [Please note that these instructions are generic and you must verify them from MIUI-US to see if they are applicable for your device].
Disclaimer: Please follow this guide at your own risk. AddictiveTips will not be liable if your device gets damaged or bricked during the process
The first step is to make sure that you have root on your device along with ClockworkMod Recovery installed. Most of the devices listed here have rooting instructions present on AddictiveTips. You can use our Search Bar to locate your desired rooting guide.
Once you are done rooting your device and installing ClockworkMod Recovery, download MIUI Pure English Android 2.3 Gingerbread ROM for your device from here.
Once you have the zip file, connect your phone to the computer, mount SD Card and copy the downloaded Zip file to SD Card root.
After you are done moving the zip file to SD Card, reboot your phone in ClockworkMod Recovery.
Once you are in recovery mode, first make a Nandroid backup. It is necessary to backup your current ROM because it will be your only resort if things mess up.
After you are done backing up your current ROM, Wipe Data / Factory Reset followed by Wiping Cache partition.
Now scroll down to Install Zip from SD Card option and flash / install MIUI Pure English ROM you earlier copied to SD Card root.
Once the flashing / installation is complete, reboot your device.
And there you go! You now have MIUI Pure English Custom ROM running on your phone. In case you are facing any issues or need live developer support, then head to the MIUI US forums linked here.