Install Netflix 1.3 On Motorola Xoom [How To Guide]
Sideloading Netflix app on different Android tablets running Android 3.x Honeycomb is nowadays major concern for many Android tablet users. But as Netflix is trying it's level best to restrict downloads, content and compatibility after their "rumored" partnership with Lenovo became public, the developers are at large and working hard to juice out latest Netflix app upgrades from different Android phone and making them work on their tablets / phones etc.
Recently XDA member ZanshinG1 managed to extract the latest Netflix 1.3 and was able to execute it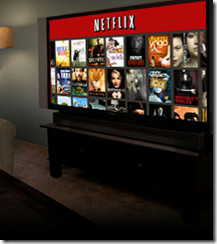 perfectly on Motorola Xoom. Soon after Zan made his discovery public, there was huge response from testing community who verified that this hacked apk worked without glitches. Most of the positive responses came from testers who downloaded and installed this app on their rooted XOOMs running the latest 3.2 Honeycomb. The portrait and landscape issue on XOOM tablets has been resolved in this new Netflix build.
So here is how you can get the latest Netflix 1.3 on your rooted Moto XOOM tab with root:
The first step is to download Netflix 1.3 App for Xoom from here and save it on your PC.
Once done, connect your phone to the computer and copy the downloaded APK file to SD ext or SD Card.
After this install this APK using any available file manager.
Once the install is complete, launch Netflix, sign in and enjoy the awesomeness.
Although it's not mentioned anywhere, but we believe that you will need to delete any previous installation of Netflix on your tab before going for this one. In case its not working for you, please head to the official XDA thread for support and further information.