Install Notion Ink Adam Launcher on Viewsonic G Tablet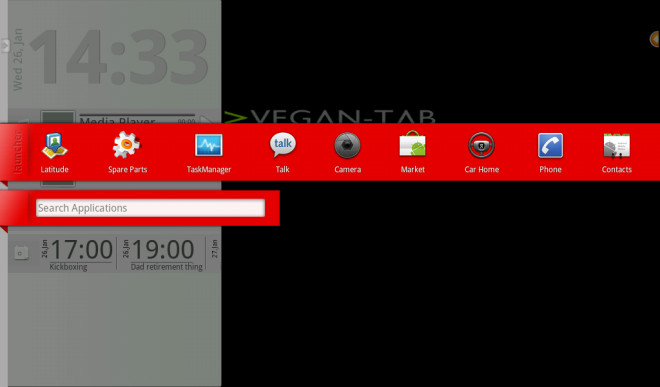 NI Adam Launcher Installer Alpha – codenamed ADAMa – lets you install the Launcher app from Notion Ink Adam tablet on your Viewsonic G Tablet. We all love the Notion Ink Adam launcher for its looks as well as convenience so if you want to grab it for your Viewsonic G Tablet, read on.
This launcher app optimized for tablet screen has been ported to the Viewsonic G Tablet by XDA-Developers forum member gojimi and is in alpha stage now. It will install not just the launcher but also the video player and any dependencies of these two apps. At present, it is a bit slow and there might be some bugs and quirks such as the status bar disappearing when you are on the home screen. It is a work in progress though and might see improvements in the future.
Disclaimer: Please follow this guide at your own risk. AddictiveTips will not be liable if your device gets damaged or bricked during the process.
To install this launcher, download it from the link given below and flash it to your device from recovery. Don't forget to take a backup first. In case you want to uninstall it, either recover the backup or delete the launcher and video player apps added in /system/app, and you'll get rid of it.
For help with issues, feature requests, updates or bug reports, feel free to visit the XDA-Developers forum thread and join the conversation.
Download Notion Ink Adam Launcher for Viewsonic G Tablet