Install NXSense myTouch 4G ROM On Google Nexus One
Folks over at XDA have ported MyTouch 4G leaked ROM on Google Nexus one with a working Radio, Bluetooth and Wi-Fi. eVil_D, senior XDA member, is credited for this port and this one is perhaps the second HD port on Nexus one after Desire HD's ROM made it to this handset. Google Nexus One is a developer friendly handset which also makes it a favored device for carrying out different hacks and mods by Android hackers.
The port can't really be termed as complete because we still have Camera / Camcorder along with video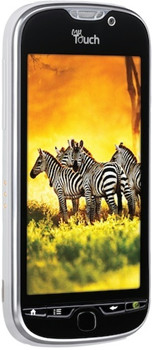 playback and well as WI-FI UMA calling missing. In face you can end up in a ferocious and extremely nagging boot loop if you try to call over Wi-Fi UMA. The build is an early bird so we believe that a stable version will come out soon that will address this issue. It is also worth mentioning that this port can only work on rooted  Nexus One with either clockwork or Armon recovery installed.
Here is a step by step guide on porting MyTouch 4G ROM on Google Nexus One:
The first step is to download eViL's NXSense myTouch4G v.0.3.1 ROM and save it on your desktop.
Once you have downloaded and saved the file, connect your phone to the computer and copy ROM file to SD Card root.
Now boot into Armon Recovery [RA – Dream – v1.9.0] and navigate down to Partition SD Card option.
Once you are in the Partition SD Card Option Menu, Go down to SD:EXT and create a 512 MB Partition. it is advisable to backup your stuff on memory card before partitioning.
Once you are over with partitioning, go to Flash Zip From SD Card and flash the ROM file. Please note that we do not know for certain if WIPE before flashing the ROM is necessary.
Now wait for the installation process to finish and reboot your phone normally after that.
There you go! you now have MyTouch 4G ROM ported on your Google Nexus One. Please note that this is pretty much a nightly build that might not give you normal user experience. It is better to wait for a more stable build in case you want smooth experience with the ROM.
Disclaimer: AddictiveTips won't be responsible if you brick your device or incur any permanent / non-permanent damage to your device following this guide. Proceed with caution!