Install Smartass CyanogenMod 7 Kernel On HTC myTouch 4G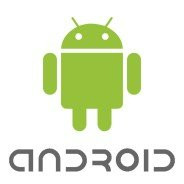 Smartass CMkernel is a custom Android kernel for the HTC myTouch 4G that uses the smartass governor by erasmux. This is primarily a test kernel as the smartass governor was initially developed for HTC Hero but if you want to try it on your myTouch 4G, you can give it a shot.
This kernel is based on the CyanogenMod 7 kernel and simply adds smartass governor to it. To give you an idea of what smartass governor is as explained by its developer erasmux:
"smartass governor – is based on the concept of the interactive governor.
I have always agreed that in theory the way interactive works – by taking over the idle loop – is very attractive. I have never managed to tweak it so it would behave decently in real life. Smartass is a complete rewrite of the code plus more. I think its a success. Performance is on par with the "old" minmax and I think smartass is a bit more responsive. Battery life is hard to quantify precisely but it does spend much more time at the lower frequencies.
Smartass will also cap the max frequency when sleeping to 352Mhz (or if your min frequency is higher than 352 – why?! – it will cap it to your min frequency). Lets take for example the 528/176 kernel, it will sleep at 352/176. No need for sleep profiles any more!"
Smartass CMkernel can be downloaded from the link given below. It is in a zip file in the format of koush's anykernel and can be flashed from recovery. Make sure you know what you are doing when installing this highly experimental kernel. The source code is also being provided in case you want to use it to develop or modify your own kernel.
In case you install this kernel and come across any issues, please report them to the developer at the XDA-Developers forum thread so that those could be ironed out in the next version. Although it is unsupported by the developer, you may join the discussion on the thread for community-based assistance in case you need help with something regarding this kernel.
Download Smartass CMkernel for HTC myTouch 4G