Install SpeedMod Custom Android 2.2.1 FroYo Kernel On Samsung Captivate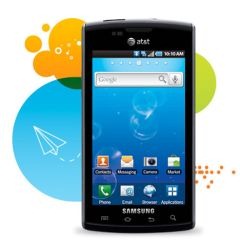 SpeedMod is one of the fastest and most stable custom Android 2.2.1 FroYo kernels for Samsung Galaxy S series devices and the developer has recently released a version for the AT&T Samsung Captivate SGH-I897 that you can install on your device right away. Read on for download link and installation instructions.
Disclaimer: Please follow this guide at your own risk. AddictiveTips will not be liable if your device gets damaged or bricked during the process.
We have already featured the SpeedMod Kernel for Samsung Galaxy S I9000 and you can find most details there as this version is practically identical to that one when it comes to features. Just to give you a couple of highlights, this kernel is known for its stability, speed, compatibility with stock and custom ROMs and high battery life. It works with Android 2.2 and 2.2.1 ROMs.
The installation method is also identical to the one used in case of the Samsung Galaxy S I9000. However, the kernel file used is different and is specific to the Samsung Captivate. Do NOT attempt to flash the Galaxy S I9000 version on your Captivate. Instead, download one of the kernels from the link given below and flash them to your device using the procedure used for the Galaxy S I9000 here.
Once the kernel is installed, you can get best performance from it by enabling all tweaks from the recovery menu under SpeedMod features. In case of any issues with the installation, refer to this page at the developer's website for some workarounds or visit this thread at XDA-Developers forums.
Download SpeedMod Custom Android 2.2.1 FroYo Kernel (HZ = 500)
Download SpeedMod Custom Android 2.2.1 FroYo Kernel (HZ = 256)