Install Sprint Visual Voicemail App On Rooted HTC EVO 4G
Got an HTC EVO 4G and can't wait to get the latest Sprint Visial Voicemail app on your phone? We've got some great news for you! If you have a rooted HTC EVO 4G, you need to wait no longer to install the Sprint Visual Voicemail update. Folks over at the Android Central Forums have successfully ripped this update for your EVO 4G and it is now available in a ZIP package for you to flash from recovery. As ever, we've got the complete installation instructions for you, so read on after the break and get it on your phone right away.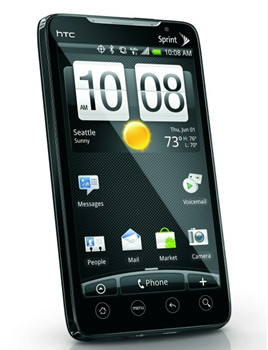 The latest Visual Voicemail app from Sprint seems to be quite hot, as users have reported very positive feedback on it. It ships with the new Sprint devices but as long as we've got a thriving Android developers community out there on the internet, we can always do something about such things, and that's what our friends at Android Central forums have done. So without any further ado, let's get it up and running on our devices. There is only one requirement, that your EVO 4G must be rooted already. If it isn't, refer to our guide on rooting Android and root yours first.
Follow these instructions to install Sprint Visual Voicemail update on your HTC EVO 4G.
The first step is to download the Voicemail.zip file from this post and save it to your computer.
Next, connect your phone to the computer and copy the downloaded Voicemail.zip file to your SD card.
Open any root access file manager on your device and navigate to /system /app. We personally prefer ES File Explorer, as it is free and has root functionality built in (that you must enable from settings first).
Now delete any files that are named Sprint_VVM.com.coremobility.app.vnotes-1.apk, com.coremobility.app.vnotes-75.apk, or com.coremobility.monkeys.fly.apk.
Now reboot your phone into recovery for the rest of the steps in this procedure.
Once in recovery, choose to 'install zip from sdcard' followed by 'choose zip from sdcard' and select the Voicemail.zip file.
Wait while it installs and once it has installed, perform 'wipe cache'.
Go to 'Advanced' and perform 'wipe dalvik cache'.
Get back to the main recovery menu and reboot. Since the dalvik cache was wiped, the first reboot will take a while to rebuild it. Don't worry about it and just be patient while it reboots.
And there you go! You should now have the latest updated Visual Voicemail app from Sprint up and running on your HTC EVO 4G.