Instapad Is A Good-Looking Unofficial Instagram Browser For iPad
There is no point denying that photo galleries can best be enjoyed on the iPad, especially when it comes to photos from the popular (and still iOS-exclusive) Instagram network. For all those photo enthusiasts who love to marvel at the precious moments captured by the camera lens, we have another Instagram browser for iPad called Instapad. The app offers a well-crafted interface that is easy to navigate through. You can mark photos as favorite or comment on them from within the app. To find out more about Instagram, keep reading past the break.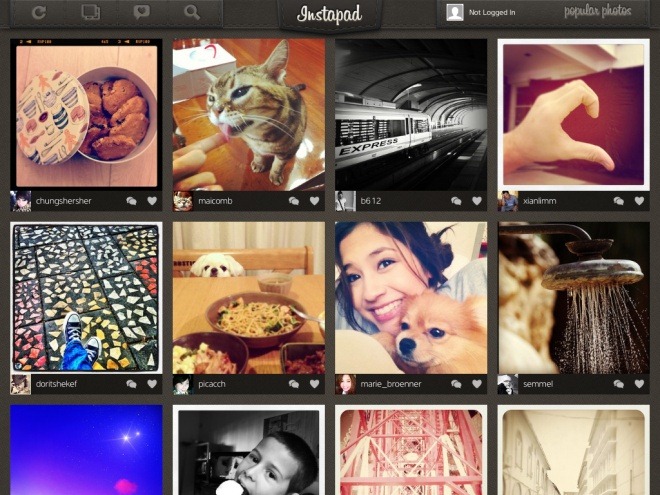 The app requires you to log in with an Instagram account to open photos and add comments. You can sift through popular photos or the users you are following on the Instagram network, mark a photo as favorite or comment on it both from within the app's grid and individual view of photos. If you like the work of a particular photographer, you can tap on their username to see the rest of their shared photos. Once you're logged in, you're username too appears at the top-right of the screen. Tap it to view all the photos that you've shared on Instagram so far.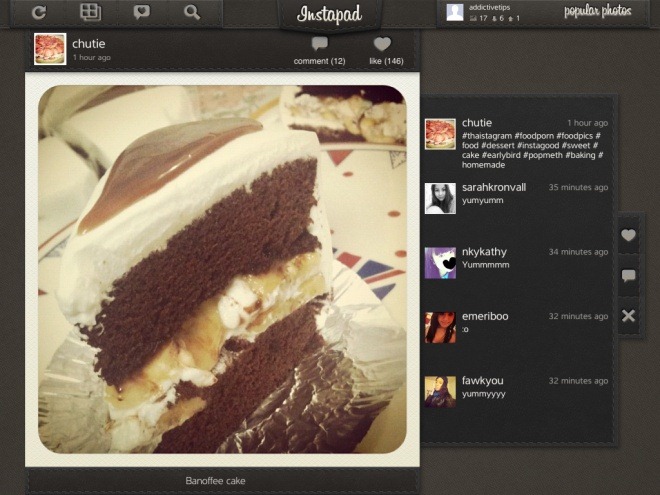 While viewing individual photos, you can swipe across the screen to switch between photos. Tap the button beside the refresh icon in the top-left corner of the screen to return to the homepage.
The app's interface looks amazing, but feels quite laggy. The transitions between certain screens are choppy, and at times, the app seems to take forever to load certain photos (we made sure the latter problem wasn't the result of poor internet connectivity). The app is available for free on the iTunes App Store and can be downloaded from the link provided below.