Jailbreak Assistant Better Than f0recast Coming Soon?
A while back, iH8sn0w, the developer of iREB and sn0wbreeze, released his jailbreak helper tool under the name of f0recast, held in high esteem by the iPhone jailbreak community. Now, it appears as if ihackinjosh guys are working on some new jailbreak helper tool (or something of the kind, it is not clear at the moment). This became apparent through a tweet from @ihackinjosh on March 3. For the complete story, continue reading after the jump.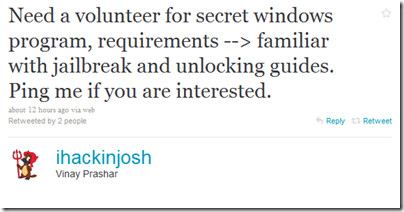 As you can see, ihackinjosh is looking for a volunteer programmer familiar with jailbreak and unlocking guides. While this doesn't in any way indicate the kind of application they're going to work on, it should be fairly obvious considering the listed requirements and the history of ihackinjosh in the iOS jailbreaking and unlocking scene. After this one, there were some more developments and some further tweets provided more hints.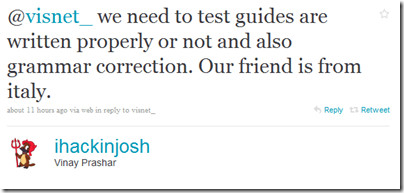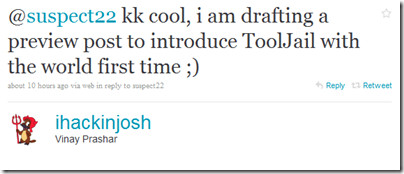 From the above, one can deduce some sort of collaborative effort to bring together jailbreaking and unlocking guides for iOS devices in one app that will in itself probably take the user through the entire process. The name of the tool is also revealed as 'ToolJail', which seems appropriate.
Update: ihackinjosh has confirmed that it will be a collection of jailbreak guides (like a mini wikipedia) wrapped in a GUI. Kind of like a one-stop solution. Sounds very appealing to us!
As it appears, it seems some of their Italian friends have developed an application by the name ToolJail, and they are now working on testing and finalizing the guides for this tool. While definitely not concrete, this idea is reinforced by another tweet of @ihackinjosh in response to @iH8sn0w's question "what kind of app?"

A more advanced version of f0recast can only mean something good, right? We're hoping so for sure. Stay tuned with us for updates as we keenly follow this interesting development.
Update 2: ihackintosh has put up a nice introductory post about ToolJail on their website. Also, it is more clear now that they have translated the Italian ToolJail application to English. Borrowing some screenshots: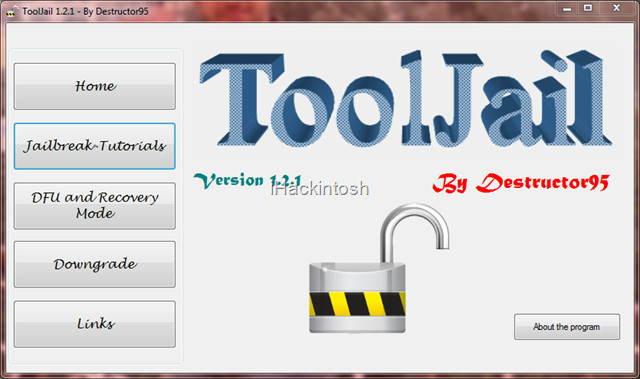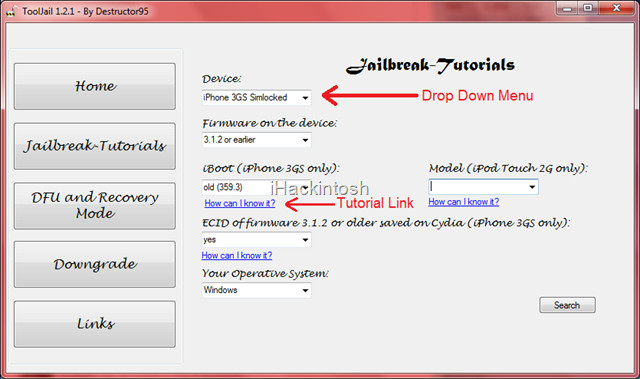 So now, we all have a comprehensive tool for all our iOS jailbreaking guides that should let us select our device, firmware, bootloader, model, ECID and operating system, and then help us through jailbreaking it, while also offering help on getting into DFU and recovery modes, help downgrade our devices to earlier iOS versions and provide useful links to other resources that might come handy in the process. Pretty darn neat!