Label Plus For Android: Decorate & Label Your Photos With Ease
A picture may be worth a thousand words but there are situations where you might be required to annotate or label your pictures to convey your message properly. This is where all those photo editing apps come into play that let you put catchy labels on your photos. Not just that; there are certain photo embellishing out there as well that let you imprint exotic stickers on your photos to make them look more vivid and appealing. NorthPark – the developer of Old Photo – is back with yet another fun photo editing app for Android users. While Old Photo gave your fresh snaps vintage looks, Label Plus lets you add stylish labels to them. Although somewhat similar in functionality to previously reviewed Labelbox, Label Plus is appealing in its own way (courtesy of eye-candy labels and tap-to-add stars). In addition, Label Plus adds a few more label designs to keep you occupied with your images.
While Label Plus may not be the only Android app that offers all the glittery stuff in the form of labels and stickers, it certainly is among the richest ones that we've come across so far. As mentioned earlier, Label Plus takes a leaf out of Labelbox to present you with some elegant and attractive labels for your snaps. The app opens to a welcome screen with a brief how to use guide that should be more than enough to teach you how the app works.
As the guide would tell you, to start labeling your snaps, you must tap the little blue arrow (on top). Tap on the camera icon to capture a new image or on the folder icon to import one from your gallery. Once an image is selected, tap again on the blue arrow to launch the menu from where you can select a desired label or decoration. These include simple textual labels, decorative stars and ribbon labels.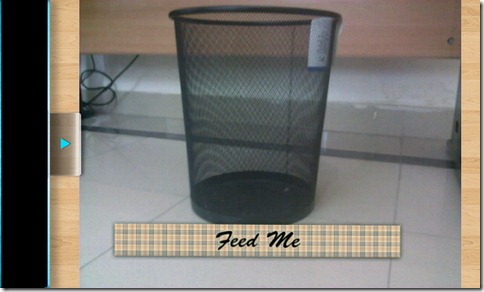 Swipe anywhere on the image to place the label, drag to re-position it, add some text if required (not applicable with stars though) and when done, save your snaps and share them with your friends. Saved snaps are placed in the sdcard/LabelPlus folder. Labeling photos with this app is simple, fun and it doesn't even require you to reach for your wallet (it's free!).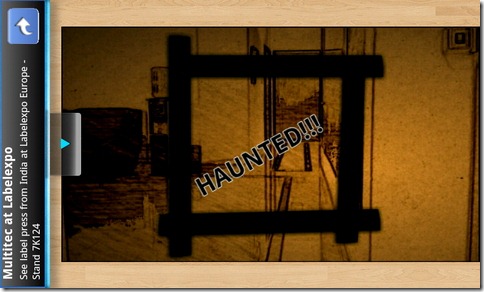 With several other similar apps in the Android Market already, it remains to be seen whether Label Plus has what it takes to catch the eyes of one and all.
Download Label Plus for Android