rinse: Add iTunes Album Art, Organize Genres, Fix Duplicates & Songs
Unlike playback and playlist controls, iTunes track management feature is limited and doesn't provide an option to automatically organize music library and playlists. One problem which many users face is duplicate tracks in iTunes Library. Although, iTunes has the ability to find duplicates songs from the library or playlists, it doesn't allow you to choose the way the duplicates are to be dealt with, i.e sometimes we require keeping songs with only higher bitrates or with longer length. Apart from deduplication of items, iTunes is also devoid of core playlist item management features, such as, auto-correction of misspelled tracks, fill meta tag info, add album art, and organize music by default or user-defined music genres, etc. rinse is an Adobe Air based application for both Mac OS X and Windows which provides users with one-stop solution to all such iTunes music related problems.
As name hints, it is designed to cleanse, seamlessly organize and repair iTunes music library. Powered by an online music database, it finds the problems with your iTunes library in real-time and automatically applies fixes. You can set confidence level to define the range of modifications that can be made to your music collection. The main interface shows 4 different options to fix iTunes library, including, Add Album Art, Find Duplicates, Fix Your Songs, and Organize Genres. These options make use of online repository to identify and fix respective issues.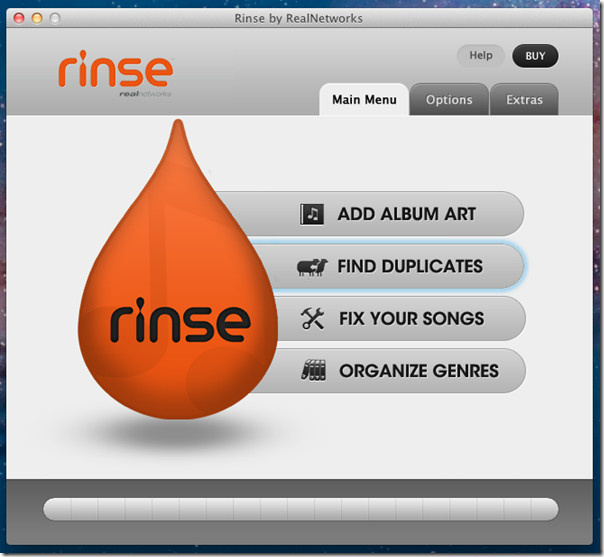 For instance, Add Album Art provides you with two options, add album art one-by-one and automatically add album art. Both options fetch album art covers from online service by checking the meta tag of tracks in selected music library. The Album Art auto-fix option lets you define the confidence level and delay between tracks switching to help you verify correct album art, whereas the one-by-one option allows you to edit meta tags and then download the album art.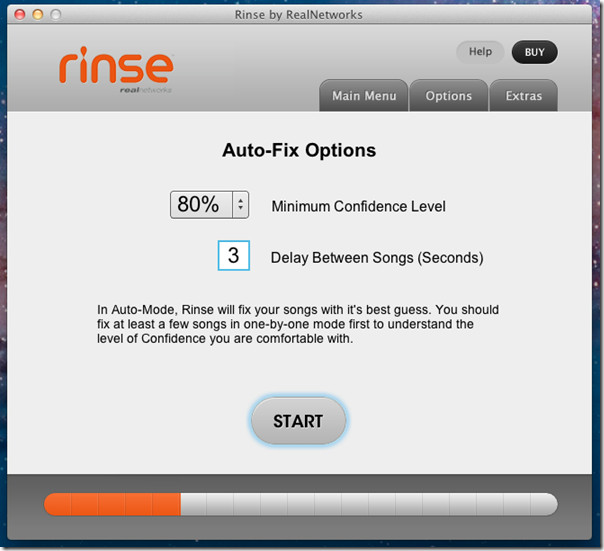 Fix Duplicates is intuitively written to deal with duplicate Music Library items in numerous ways. You can compare either name, artist and album or just name and artist, keep files with high bitrate or longer length, and specify post-deduplication actions prior to running the Fix Duplicates process. The Simulate option helps you view the tracks that will be affected by the process, so it's recommended to run simulation before you hit Start.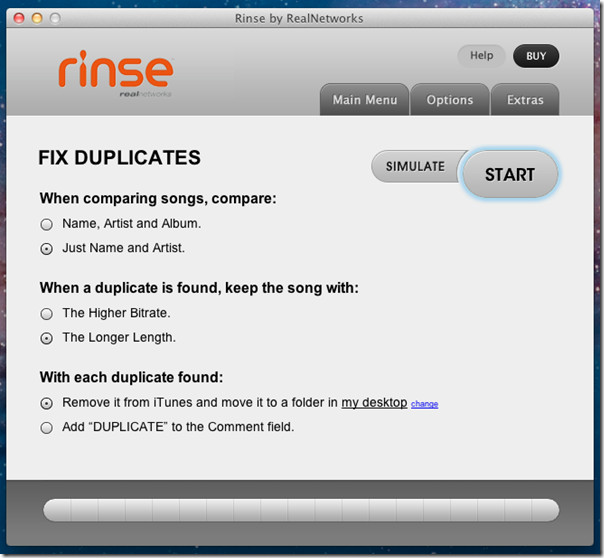 The next iTunes cleansing option is Fix Your Songs which deals with songs meta tag information. It ensures that your iTunes library items are correctly spelled. You can also use it to add missing meta tag information to tracks. The Find Missing Songs is a complementary feature to search all those songs which for some reason don't show up in your Music Library. Just like Add Album Art option, it asks you to define the confidence level for adding missing information and fixing misspelled items.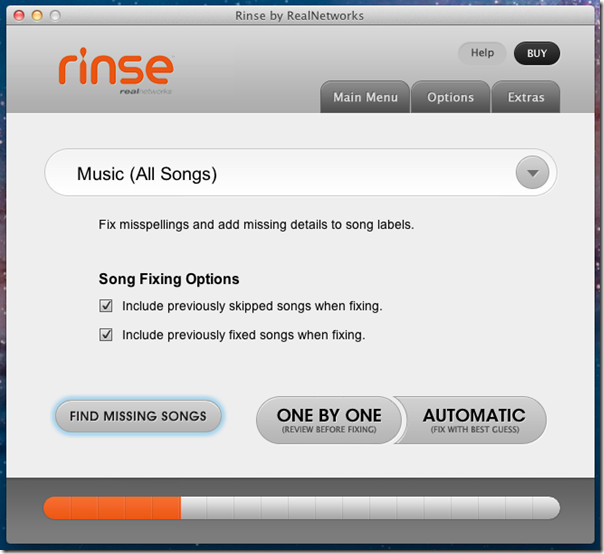 The One By One option allows you to manually set options for fixing iTunes library items. When all the items are fixed, it will launch iTunes and start updating selected library items.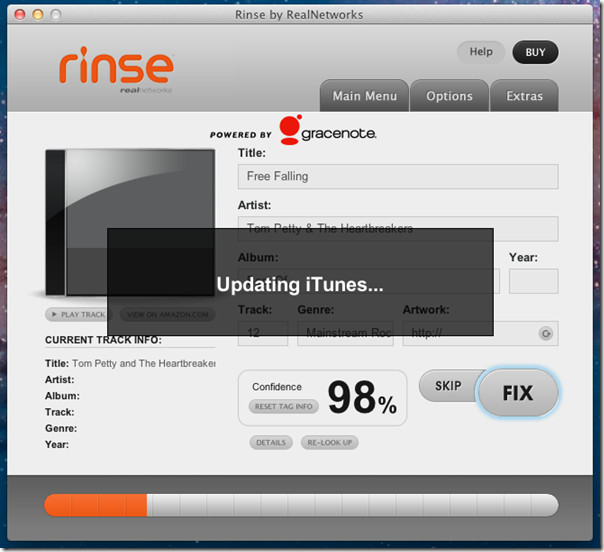 The Organize Genres enables you to rename any genre tag. You can rename genre tag according to tracks in your music collection. For instance, it allows you to replace old school rock genre with Old Blues, alternative rock to rock and so on. All you need is to select the genre from left side and enter the genre name you want to replace the original genre tag with. Now click Rename to rename the selected genre tag. Once finished, quit iTunes and launch it again to verify the new genre tags from Library columns.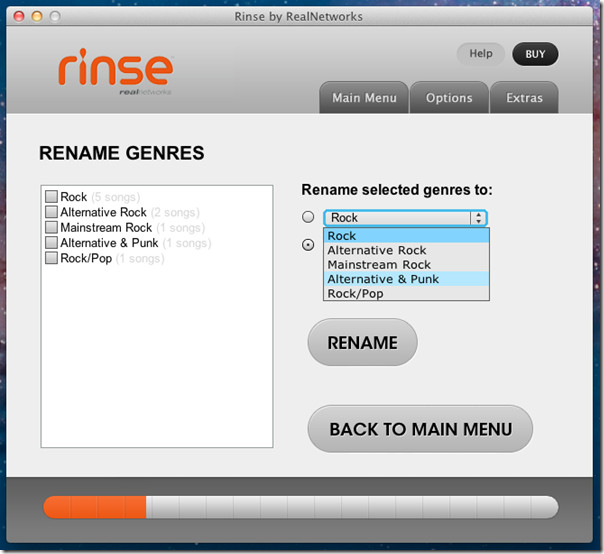 The Options tab lets you change Song Options by selecting the meta tags, such as, Name, Artist, Album, Genre, Artwork, etc., and define the keywords to skip songs from rinse processes. rinse is a great tool for iTunes to keep your music collection clean and to resolve various issues, like misspelled track titles, duplicate entries, missing album arts, etc.
Since rinse is developed on Abode Air, you will notice relatively high memory footprint than other applications built on native platforms for respective OS. During our testing on Mac OS X Lion, its memory usage remained stagnant around 50 MB.
Update: Ouch! It turns out rinse is a paid application that costs $39.