Let's Create! Pottery: Design Beautiful 3D Ceramic Models [Android & iOS]
Want to fulfill your crave for pottery without spoiling your hands? Then it's time to test your creative skills with Let's Create! Pottery – a comprehensive Android and iOS app that provides you with a virtual pottery stool, supplemented by a virtual kiln, multiple color shades and paint brushes/patterns that you can use to design elegant 3D ceramic models of your liking. You can either try your hand at creating freehand pottery designs to kill some spare time, or accept the app's various challenges that are based around creating and embellishing the pot designs that match photos provided by the app itself. Products/designs made via the app can then be sold to earn virtual cash that you can use to unlock additional brush patterns, clay material, and color shades. That's not all; you can also snap images of your favorite models to fill the app's native image gallery with photos of your masterpieces.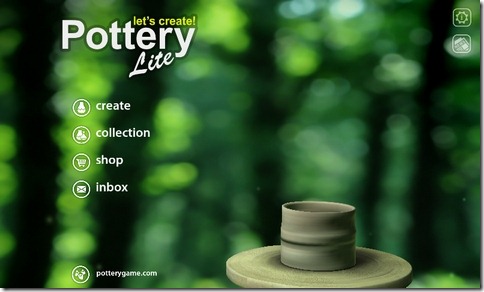 The app sports graphics of the highest quality to present you with an almost-real look and feel of pottery. Various options available on the app's homescreen vary as per your progress in terms of the challenges completed. For instance, tapping Create lets you enter the app's ceramic modeler from where you may begin designing your own pots and vases, or proceed with the app's challenges. Collection provides you access to the app's native image gallery that displays captured snapshots of your models. To trade your ceramic models in order to unlock several other goodies, tap Shop. To keep an eye on the latest challenges and messages generated by the app, select Inbox.
Now to creating and designing pottery models. You begin with the pottery wheel, swiping in from the sides of the clay to mold the design to your liking. Various options present on this screen include resetting the design, choosing a different clay material, heading over to the app's homescreen, and placing your (finalized) model in the kiln to get it baked (virtually, of course). Next up, the app lets you apply various colors and design patterns to your model to make it look an exact replica of the design in the challenge photo.
Tap ready, and you're taken to another screen from where you can check the final model of your design. The screen that follows lets you capture snapshots of your design, compare it with the design received in the challenge, or sell it online via a virtual auction.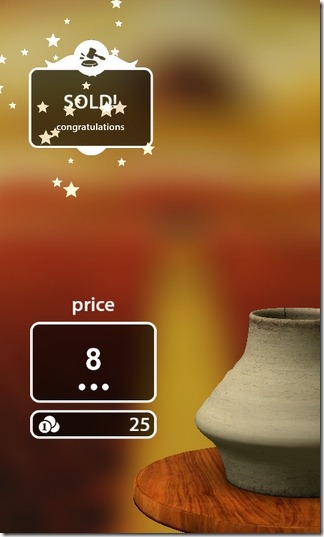 Let's Create! Pottery has a free and $5 variant available in both the Google Play Store and iTunes App Store. The paid variant comes with all features, color shades and paint brushes/patterns unlockedone by one.
Download Let's Create! Pottery Lite For Android (Free)
Download Let's Create! Pottery For Android (Paid)
Download Let's Create! Pottery HD Lite For iOS (Free)
Download Let's Create Pottery HD For iOS (Paid)