Live Tile Now – Create Your Own Live Tiles For WP7 Mango Start Screen
One of the few things that sets Windows Phone 7 apart from its competitors (iOS and Android) is its unique metro interface. And what's so different about metro? Well, it all boils down to one thing – Live Tiles. It is an extremely lovable, user-friendly concept but, unfortunately, on very rare occasions does any third party app get it right. Most self-proclaimed "live" tiles turn out to be mere tiles, clearly dead as a doornail. Even if they update, the process is so laggy that it nullifies the whole purpose of this feature. But there is good news on that front. Looks like with Mango, this issue has finally been resolved, as demoed by the StickyTiles app we covered yesterday. And to further reinforce this theory, Live Tile Now has been launched for Mango phones, which lets you create your own two-sided live tile complete with text and a picture of your choice.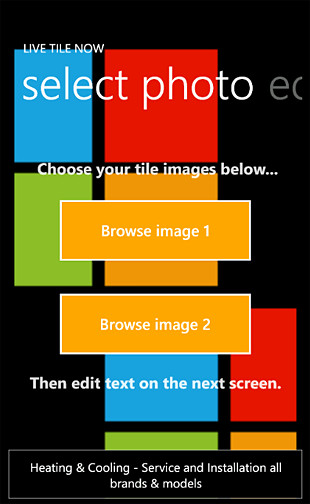 Live Tile Now can be improved in a lot of ways but it's a start and a pretty good one at that. Like in StickyTiles, you can create and pin up a tile to your start screen, and the tile will keep on flipping to display two sides one by one. On each side, you can attach an image chosen from your phone's Photos hub. But before you do that, add some notes to any side of the tile. The added note will appear at the bottom of the attached picture.
Live Tiles in WP7 use badges to display the number of changes which have occurred since you last ran the app. These badges don't go to waste in Live Tile Now. You can set them  up yourself to add a number of your choice to the tile. Once you have done all that, exit from the app and pin it to the start screen. You should now see the live tile you just created on your Start scree. You can use it for cosmetic purposes or as a Start screen reminder for, say, your daily chores.
As you might already have noticed, there's a problem with this. You can only create one live tile with this app, and will have to keep editing the same tile. Another problem we encountered while testing this on our HTC HD7 was that the app crashes when you choose an image to be attached to the tile. The image does get attached, but you have to restart the app to attach the second image or adding notes. However, Live Tile Now is a free app, so it can't hurt to take it for a spin. If you're running Mango on your Windows Phone, click the link below to download the app.