Luma Video Camera Allows Steady Video Capture On iPhone & iPad
iPad and iPhone's later models come equipped with pretty decent cameras (and thus Apple's advertisement of the fact that their camera is the most-used for uploading photos to Flickr and similar services). With iPhone 4S and its 8 Megapixel camera, things are about to get awesome in the photography arena. In addition to that, the camera will come equipped with anti-shake feature, so that each photo that you take with your new phone is as close to perfection as possible. But, unfortunately, not everyone is upgrading, and if you are among those, you can get the best out of your phone or tablet's video camera using Luma Video Camera. This amazing app will counter all the blurriness your videos might suffer due to fast-moving objects or an unsteady hand.
Being an alternative to the stock camera app, Luma Video's interface starts in capture mode when you launch it. The only difference is the variety of options available around the main screen. Here are some of the features offered by Luma Video Camera.
Video Capture
You can start video capture with Luma just by tapping the big red button at the bottom of the screen. The Luma capture will automatically reduce blurring effects and will compensate the adverse effects of shaking wherever it deems necessary, and recorded videos are saved in Camera Roll. The app supports the choice between manual or automatic focus, and lets users set manual light exposure and white balance in the app's settings.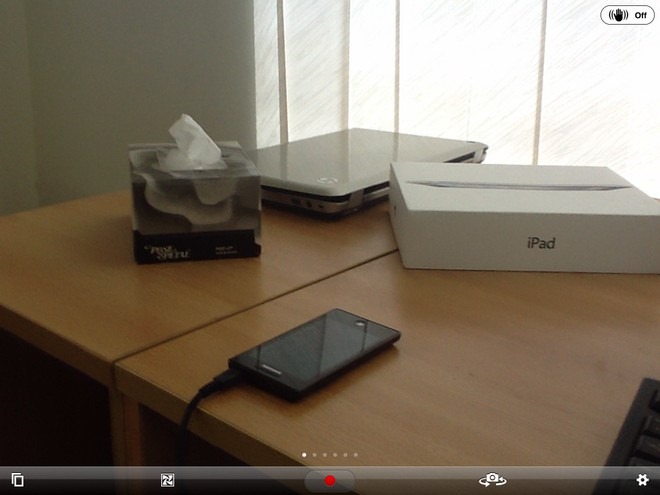 Video Effects
Luma Video Camera comes with 5 video color and light effects. Simply swipe right before you start recording a video and you will be able to observe the effect. Alternatively, you can tap the effects button at the bottom of the screen to switch between effects.
Luma supports front-facing camera as well, making it even more fit for stock camera replacement. As soon as the app detects that you are in a low-light environment, it will automatically activate the respective mode, letting you capture videos with minimum blurriness. The camera in the app is pretty minimalistic, and and does not seek to confuse its users with too many complicated settings and options. Another good thing about Luma is its independence from any user feedback, as the app is highly intelligent and automatically ensures that you get the best results. Luma Video Camera is free and available for both iPad and iPhone, supporting devices of iPhone 4 generation and later.