Make Free Wi-Fi / VoIP Voice Calls With Android [Guide]
In case you are in the US and have access to Google Voice, then there is some great news for you. TheTodFather, senior XDA member, came out with a comprehensive workaround that let's you easily make WI-FI / VOIP Calls using your Android device through a free hosted SIPserver! The solution can also be utilized in situations where a user can wants to make a phone call using 3G and bypassing mobile carrier's voice network.
Here is the step by step guide on making Free Wi-Fi / VoIP calls using any Android device: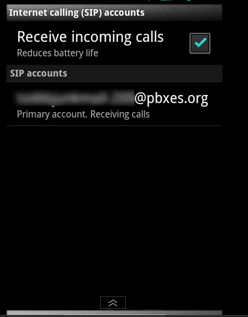 Please note that this workaround has been tested on Android 2.3.5 CyanogenMod running phone. Please try this only if you are on Android 2.3.5 Gingerbread.
The first step is to launch Android Market on your phone and download Google Voice.
Once done, log on to Google.com/voice and sign in with your Google Account.
Now enable Google Chat from the provided option.
After you have done all this, go to Android Market again and download SipDroid.
Now launch SipDroid and tap on the button that links your Pbxes account to your Google Voice account.
Once done, extract SIP credentials like Username, Password and Server info from the app and copy it somewhere safe.
Now uninstall SipDroid from your phone using any available uninstaller.
After this head to Pbxes.org and enter the username and password you saved before uninstalling SipDroid.
Once you are in the Pbxes account, click on Personal in the left column and input all the details. This step is important as missing it will result in account termination from Pbxes.
After this, click on Extensions in the next column and choose Sipdroid200 from the menu. If you are prompter for a password, enter your Google Voice Password.
Once done, go to your phone Settings > Native SIP Calling > Accounts. After tapping on accounts option, create a new account. Use the same username, password and server details you used while logging into Pbxes.org.
In the SIP account details that follow, change the Transport Type from UDP to TCP.
Now checkmark Receive Incoming Calls in SIP accounts.
And you are all set to make voice calls through free Sip server. You can also follow Tod's videos tutorial provided below:
You can head to the official XDA tutorial thread provided here if you have any questions or need support. This method, for now, is only applicable for US users. We believe that there will be a work around for Non-US Androiders soon, so stay tuned.