Make Multiple Angry Birds Profiles With Angry Aviary Lite [Android]
In case your Android phone is used by multiple people in order to fulfill their Angry Birds addiction, then Angry Aviary is your only resort to save ongoing gamer profiles. Angry Aviary allows you to create multiple profiles for Angry Birds gamers, which allows them to easily track down their current level along their highest score.
The initial release of Angry Aviary in the Market required you to have root on your Android geared phone,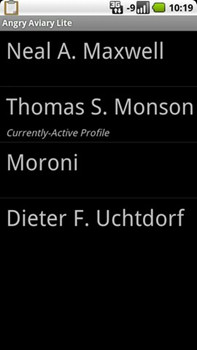 but the latest version has lifted any such restrictions. In order to use Angry Aviary, follow these instructions:
The first step is to install Angry Aviary Lite from Android market. You can also download this app from  scanning the QR code below.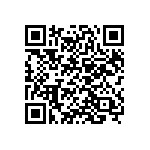 Once the app is installed, launch and tap I Understand on disclaimer prompt.
Now you will be able to see a screen that says default profile.
In order to create a new profile, press menu and then select Add Profile.
Give name to your profile in Add Profile prompt and then tap OK.
After this you will get a profile activated prompt followed by Would you Like To Launch Angry Birds. Tap Ok and wait for Angry Birds to start.
Now you will see that this profile will start new with all the levels locked.
So just remember the drill of launching Angry Aviary Lite before you decide to get glued on to Angry Birds again. Simply select your gamer profile from the list and enjoy breaking those green pigs from the same level and score where you left.
If you ever need to uninstall Angry Aviary, please note that only data in the active profile will be left intact for future Angry Birds game play. You will lose all other profiles that you created using this utility.
Picture And QR Code Credit: AppBrain